Post-Pandemic Covid-19 brought many changes in people's lives and behavior. One of the biggest changes was the fact that we can no longer stay in public places as we used to do before this happened. So people were forced to find other ways to get around and for sure continue supporting their families and do things like work from home, because by that moment there weren't any other options available. Hence, due to this new reality, people were trending some products that even though they've already existed even before the pandemic, they became much more popular for the way people acquired them to facilitate their life.
Soundproof headphones
When people were forced to start working from home, they realized that it wasn't going to be as easy as it seemed. So when it came to the time to have a meeting or make calls with their customers, they realized that they really need a solution to reduce background noise, and also for a better understanding between each other on the line, acquiring soundproof headphones helped them to be able to have those meeting and make calls as if they were working on company office, with these headphones, all background sounds were blocked out so what's only important is that people could be hear clearly. In addition to this, many of the soundproof models come with noise-canceling capabilities which makes them perfect for use in noisy environments such as airplanes and trains or any other public transportation. This product was so useful that it has been acquired also for people that just enjoy using it due to the noise reduction because even when family members are around during work hours this will allow not to disturb others and vice versa, so definitely this is a highly recommended product that will stay trending in 2023.
AR and VR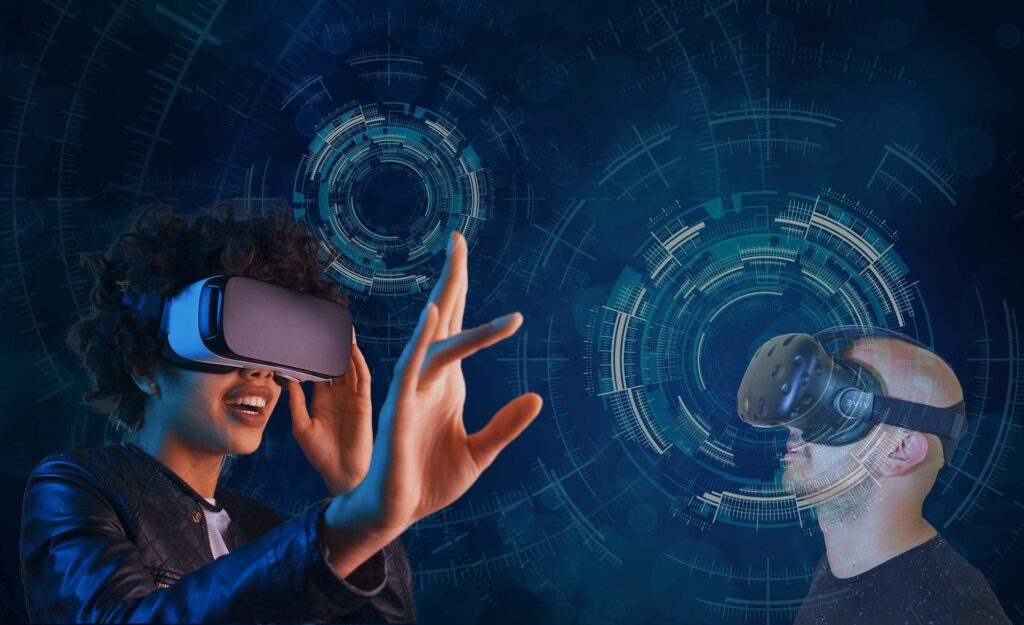 Augmented Reality and Virtual Reality have become trending and people really love it: those products have their own reason to be. Augmented reality creates a realistic environment while virtual reality is a completely virtual experience. Even though this is something that we are still seeing changes and updates to improve it every day, this is something that is already having presence in some of our cellphones, so for sure it will have more presence in the coming years.
Wireless charging devices
This is a great and real solution for those who don't have outlets in every room or place of work or study. Due to the advance of technology, it's easier to travel and be away from a power supplier because we have the benefits of charging without any problem.
Office chair
We cannot omit this valuable object, this is the key where people are able to do home office work and perform their job effectively. Also office chairs give us the guarantee of working more comfortably in the long term. It also allows us to work at our desk for longer periods without getting fatigued or feeling pain for sitting in an uncomfortable place.
Online courses
Being forced to study from home was well accepted hence most schools decided to continue the modality as well because they realized this was a way to save money. It's also worth noting that an increasing number of employers are now offering tuition reimbursement as part of their benefits package for employees who want to advance their education, but need financial help doing so.
Conclusion
Those are valuable products that for sure will continue being trending in 2023. The most important is to consider what is the one that can benefit us to take advantage of their great benefits. And if you need a reliable and stable IT environment, consider SoftSys Hosting and the range of reliable cloud, VPS and dedicated services we offer.