Managed Cyber Security For Servers
Being "Proactive" In Stopping The Threats Is Much Easier, Cost Friendly & Has Least Business Impact Than Being Reactive. Our Specially Crafted Managed Cyber Security Comprises Of Sophisticated Best In Industry Tools That Are Glued Together To Ensure Top Of The Line All-Round Security For Your Servers, Cloud & Network.
Proactive Cyber Security Services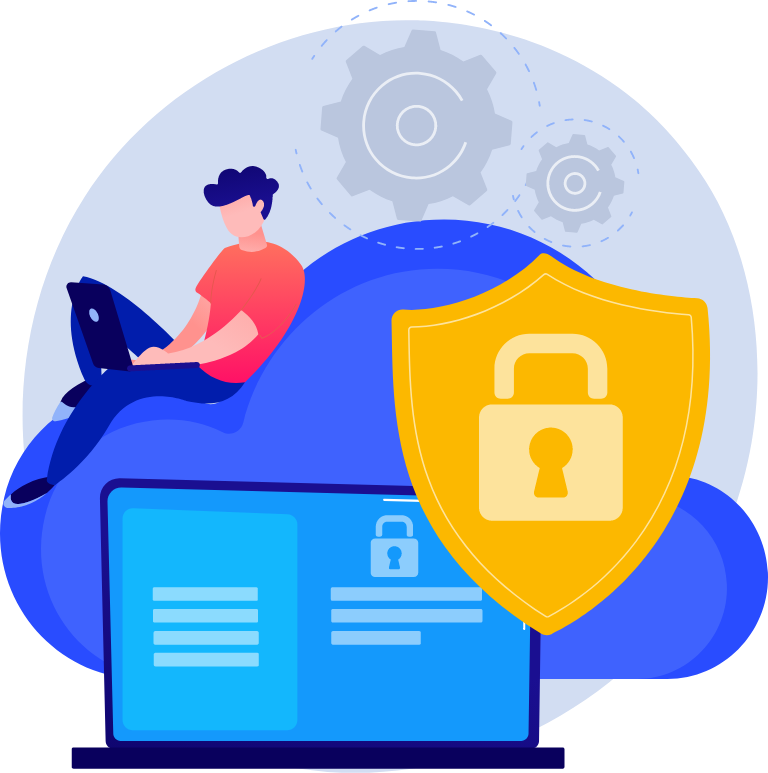 Proactive Managed Security For Network, Servers & Websites
With growing security vulnerabilities, it is extremely important to have a proactive approach towards securing your servers, cloud and network. With years of experience, we use sophisticated industry best tools that are glued together to ensure all round protection for your environment. We believe in protecting multiple layers – network, file system, web, etc. so that attacks are thoroughly filtered and your critical data stays protected from ever emerging exploits & vulnerabilities.
How Do Our Managed Cyber Security Services Work?
When your systems are publicly accessible or if you have a website or web application, it opens up the possibilities for hackers trying to get into your system through known exploits or by using brute-force attempts. Our sophisticated proactive cyber security system helps in all round protection at various layers. It can help protect your network, servers and websites in below ways:
NETWORK SECURITY
(Managed Firewall, DDoS Protection, Managed VPN, etc.)
Without a network firewall, your server is like an "open door". This typically makes your key business data or virtually any sensitive information on your server being available for hackers. Hackers can get in, take what they want, and even leave one of their own "back doors" in place for ongoing access to your server whenever they like. With external firewall in place, you can restrict access with fine tuned rules to allow traffic from known sources or to allowed destination ports only. This also helps in ensuring that your server and ecommerce websites are PCI-DSS compliant to process secure transactions and store sensitive customer's data including their credit card numbers.
SERVER SECURITY
(Anti-Malware, Anti-Ransomware, Anti-Exploit, Server Hardening, etc.)
Our first line of defence is through millions of IP's that are known to have made any hacking attempts to other servers / network globally. They are blocked outright! In addition, we have commercial anti-malware, advanced WAF with machine-learning ruleset, Next-Gen Intrusion detection and protection service. Proactive defence for PHP websites, software patch management, Advanced Firewall with cloud heuristics, Honeypot Vulnerability, port scanning bots, ransomware, exploits, etc. We glue together several commercial tools so as to ensure that your server is protected in all-round manner with manual security audits regularly by our experts as well.
WEBSITE SECURITY
(Web Application Firewall, IDS/IPS, Application Vulnerability Protection, etc)
After a possible security threat is detected by the IDS system, it is necessary to have a solution in place which blocks this access immediately to prevent your systems from being exploited. Intrusion Prevention System (IPS) immediately creates rules to block this malicious access and keeps your system safe & secure. Both of these systems (IDS & IPS) work closely with each other to ensure complete proactive security for your server & website. Our security appliance is in place and works before traffic enters your servers. Hence, this ensures that any / all traffic entering your system is scanned and free from any known vulnerabilities.
Managed Cyber Security System Allows Only Legible Traffic To Your Servers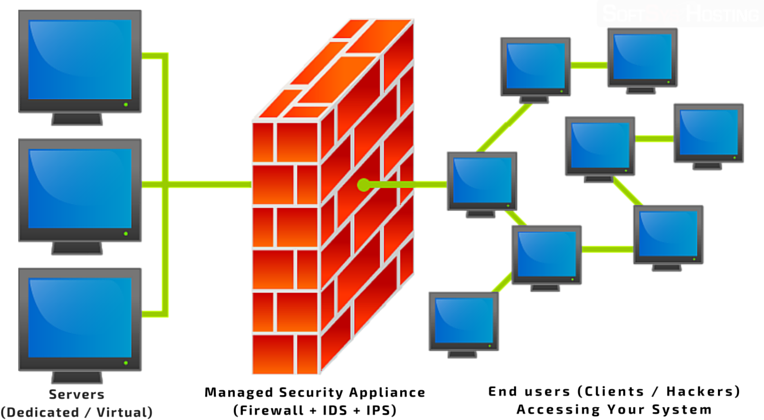 Join thousands of satisfied customers using our dedicated hosting services globally.
I would like to offer my sincere appreciation and thanks to her efforts on the company Softy hosting wonderful and good dealings with us and offer thanks to the technical support and sales and all employees of the company We expect more
Director of Media Technologies
Absolutely Amazing! You just don't get technical assistance like this anywhere else on this planet! It's been years now and they just won't stop giving me oustanding and beyond competent, not to mention lightning fast, SERVICE and TECHNICAL SUPPORT! Great job, Nick, Rick, Harry and whoever else is over there at softsyshosting!
I've been involved with computers for a very long time, having wrote my first program in 1963 for a computer that is now in the Smithsonian. I built my first website back in 1996 or so. I've dealt with lots of hosting services and I have never dealt with any group of people as competent, friendly, and responsive as the folks at Softsys hosting. Give them a try, you won't regret it.