Great and fair attitude is most people need to succeed in life. EQ is becoming more popular than IQ today: this is because customers have shown they really care about the treatment they receive from businesses they interact with or vendors.
Outstanding customer experience could accomplish giving the extra mile.
Companies boast they provide outstanding customer experience, however, in some cases, customer feedback demonstrates they do not. The big question is, how can we deliver an outstanding customer experience to your customers? We will answer this question and share important tips to consider.
First, we must have clarity that outstanding customer experience means that we must treat everyone as if they are our loyal customers. It is not necessary to have a company with customers to practice outstanding customer experience, since this is every case in which we provide outstanding support to either, our vendors, providers, customers or employers. We will be able to carry out the mouth-to-mouth strategy: so they speak well of us, however not everything stays in speaking well but must work hard to give the extra mile in each case we face.
Second, we need to always practice Emotional Quotient (EQ) in which no matter how frustrated or how rude the other person is, we need to focus on giving solutions instead of making the situation worse.
Third, give a real solution, or a real period to do a follow-up. We do not have to play with the experience this customer could face: we must take ownership of the issue even if we are not the ones who can resolve it. At least we will be the one that is going to be the bridge between the case and the good solution.
To deliver outstanding customer experience we must take into consideration that we do not have to take it personally, and we must understand that there are things we can control and there are things we can't.
Tips that will guide us on how to deliver this outstanding customer experience to our customers.
Be kind, friendly, and respectful
These three characteristics go hand in hand, that's why sometimes we can confuse the difference between them. If we are kind, it does not mean that we should always do what customers want since we must stick to the rules or terms and conditions of the company. Being polite is to demonstrate that we are generous, helpful, and we think about other people's feelings.
E.g., John, thank you for bringing this point to our attention. We always appreciate our customers' feedback, and I can assure you I will handle this situation to find an acceptable solution for both parties.
Also, being friendly is a key to demonstrating that we are open to discussing the topic in question. This implies speaking the same language the customer speaks.
E.g., in a tech company, we are not always getting tickets/calls/chats from tech customers. In many cases, there are managers, salespersons, marketers, etc. in which they do not fully understand the tech language. So, we can explain in words they can get it easy and understand better. They will always appreciate you putting on their shoes.
For example,
A. Provide the domain name, so I will pull up your account.
B. I do not know what that is or where to find it.
A. I will be happy to assist you to find it, please open the website in question…..
B. Alright.
A. What is the name that appears in the https tab?
A. Oh, I got it, it is www.mydomain.com.
In addition, respect, maintain an appropriate tone of voice, show the customer that you are not affected by their annoyance in case they are upset. On the contrary, show your respect for their situation with an appropriate tone of voice and appropriate phrases
For example, 'I see what you mean', 'I completely understand your point of view', etc.
Do not take it personally: wear the company shirt
Customers normally contact the first point of contact they have available, either phone, chat, or email, so this means they're not looking for a specific person directly, but instead looking for someone that can handle their situation, so, in those cases we must wear the shirt from our company and take ownership no matter what happened. Keep in mind that a customer's experience is always the customer's perception and feelings about our company.
For example,
Avoid: 'I am not from that department', 'I cannot assist you' (this is really a terrible answer we can use).
We can transform this into:
'I will be happy to ask one of my coworkers to help you with this matter', 'I will forward your call right now and he/she will give you the assistance you opt for', etc.
Remember, it's not what we say, but it's how we say it!
Know your product/company
To know the product/company means also understanding how everything works, so we can stick to what is possible to do and what is not. This will help us to create the right expectations for our customers.
Do your homework, before having contact with your customer, investigate the products you will be handling. This will make you an expert and even if you do not know something you will be able to demonstrate who you are.
For example, in the case we do not have the answer to our customer queries, we can say: "The best team to answer this question will be technical team/billing department. Allow me to talk to them right now and assist you further."
As time goes by, you get to know your customers more and more in order to treat them as they wish. Some tend to complain, and some others are more demanding: stick to all of them and try to show your personalized attention. There is a commonly known citation that says: "Customer is always right". Though this is false. The customer is not always right, but we will handle the situation in which they do not feel vulnerable. Keep interaction positive by offering positive explanations or options.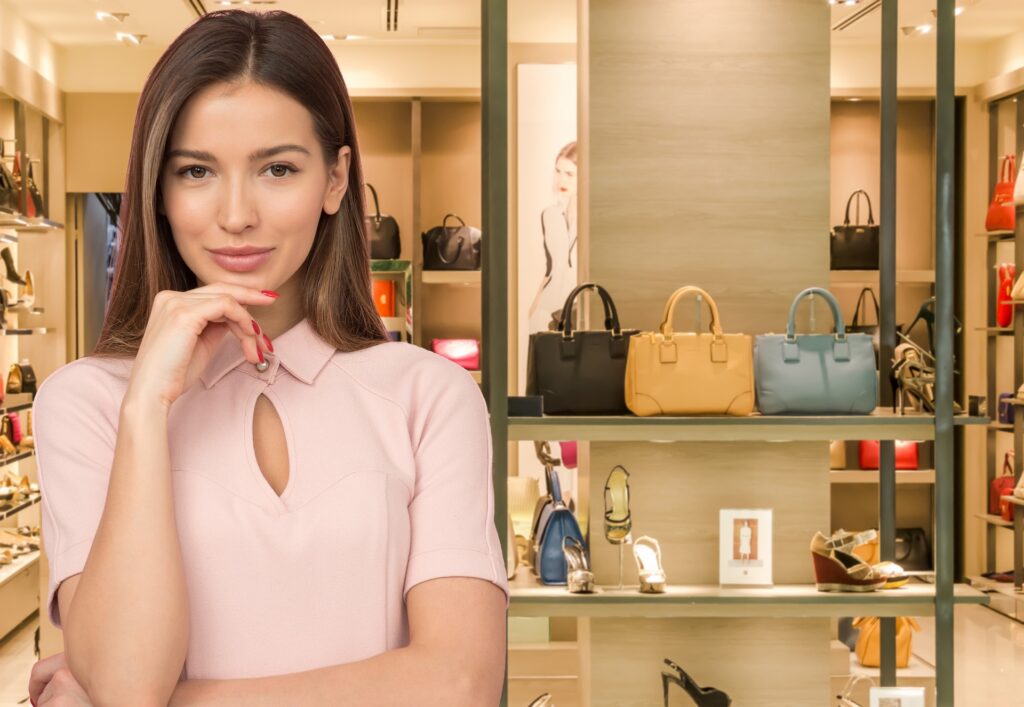 For example, instead of saying 'There is nothing we can do' we better use 'One thing we can try is…'. Positive options have the wizard skill of pacing others.
Deliver outstanding customer experience is to exceed customer expectations, always give the extra mile. Giving the extra mile will also create a feeling of happiness for our personal motivation to have done everything in our power.
Also, we will be able to understand that there are things we can manage and there are things we cannot manage. Once we have clarity of this, the situation will flow better with the problems we face.
Some of those examples of manageable or unmanageable are the following: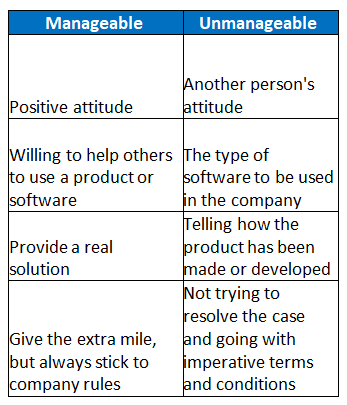 A path technique that always works is the following:
Listen carefully → Acknowledge feelings → Refocus on a solution → Follow up
This path technique will allow us to keep the situation under control and at the same time we will be able to deliver outstanding customer experience.
About us
SoftSys Hosting offers our clients an extensive range of web hosting services that can be ideally suited to their needs. You can receive any of our cloud hosting services or take your business to the next level with premium dedicated servers.
Our experts are 24/7 available to answer any query you may have before and after you get started. Feel free to contact us at [email protected] or call us at +1-862.214.2255 (x203) so we can discuss the best solution for your business.