If there ever was a great time to launch an online business, it is now. According to etailinsights, there are now 7.9 million online retailers in the world, and 2.1 million of them are in the United States.
After 2020, online shopping is growing faster than ever before.
Why Is Online Shopping So Popular?
Traditionally people have turned to online shopping because:
They hate waiting in line at the store.
They get fast access to a larger variety of products and services, many of which were beyond reach prior to online shopping.
They get better deals online.
Today, in a world disrupted by the Covid-19 pandemic, online shopping is for a lot of us a necessity more so than a convenience.
In this article we've aimed to give business owners a step-by-step guide on how to launch an online store.
You have a great idea for a service or product. You feel it in your bones that this is going to be successful and you know that there's a real need in the market for what you want to sell. But how do you actually start selling your products or services online?
What are all the things that you need to be aware of when selling online and where do you start?
When you are right at the beginning, things can get overwhelming fast.
But don't worry! We've put together a step-by-step guide to help you get started with your online store.
1. Identify Your Target Market and Buyer Persona
Before you can even set up your online store you need to know who your customers are so that you can market to that niche. You may think that your product or service can appeal to everyone, however that is a difficult way to market your service.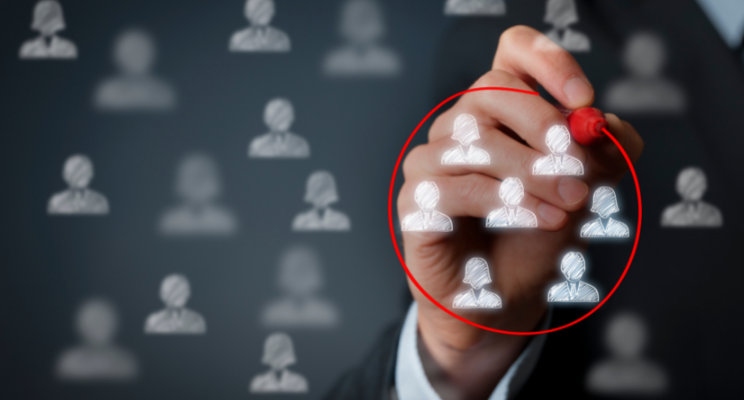 Tips To Identify Your Target Market
Identify why a customer would buy your service or product. Start by making a list of all the pain points that your service/product can solve.
Find out who your competitors are and what markets do they target.
Create a buyer persona – this is your ideal customer. Get as specific as possible including location, age, education, financial status, industry, job, skills, interests, frustrations.
Knowing your buyer persona is the BEST way to identify your target market. It will help you optimize your website copy and marketing materials to ensure that your message reaches the right audience.
Keep in mind that you are not limited to a single buyer persona. You can have as many personas as you would like, but at a minimum, you should have at least one.
TIP – If you're not quite sure where to start when creating your buyer personas, try this fun buyer persona generator, from HubSpot.
2. Buy a Domain Name for Your Online Store
To create your online store, you need both a domain name and an eCommerce platform.
A domain name is what users type in their browser to access your website. In other words, it's the address of your website.
It is possible to create your online store without owning a domain name. Some web hosts or eCommerce companies will allow you to create your online shop on one of their subdomains.
But keep in mind that your domain represents your identity online and it's a crucial part of your brand. Even if you start your online shop by using another provider's subdomain, you will eventually want to have your own domain.
Having your own domain name will give you more control over your website and allow it to build domain authority in Google.
TIP – As a general rule try to choose a domain name that is short and easy to remember.
3. Choose the Best eCommerce Platform for Your Online Store
Now that you have identified your target market and bought your domain name, it's time to choose the best eCommerce platform for your online store.
You don't have to be an expert developer or designer to build an online store that looks great and works well. But there are so many different platforms out there that it can be hard to know where to start. In this article, we will look at two types of approaches for building your online store:
Using a Website Builder
Using a Hosted eCommerce Solution
Building an eCommerce Store Using a Website Builder
Website builders such as Wix or Shopify are turn-key eCommerce solutions, providing users with everything they need to set up an eCommerce store. They are popular solutions when building your first online shop, especially with users that don't have a lot of technical skills.
However, while website builders are easy to get started with, there are also some disadvantages that might not make them the best choice for your business in the long run.
Things to be aware of when evaluating website builders as an option for your online shop:
Costs – although website builders are low budget when starting, they can get expensive fast as your online store grows.
Features – website builders are typically more limited in features compared to nopCommerce, and other eCommerce solutions.
Transaction Fees – you might incur transaction fees on payments received through website builders. Shopify charges up to 2% in transaction fees when using external payment gateways such as PayPal. Wix also charges a processing fee for every payment you receive through them.
Limited Control – website builders such as Wix host your website content exclusively. In other words, you are locked in, you cannot easily export your website code if you want to leave.
Building an eCommerce Store Using a Hosted eCommerce Solution
WooCommerce, NopCommerce, and Magento are some of the most popular eCommerce solutions used by many eCommerce stores today. Both nopCommerce and Magento were released in 2008. WooCommerce was released in 2011.
Let's look at each of these eCommerce platforms and their specific advantages.
What is WooCommerce?
WooCommerce is an eCommerce plugin that transforms WordPress-based websites into powerful, fully functional online stores.
As the most popular eCommerce platform in use today, WooCommerce powers over 30% of all online stores across the web. BuiltWith reports that in April 2021 a total of 4,414,537 live websites use WooCommerce for their online store.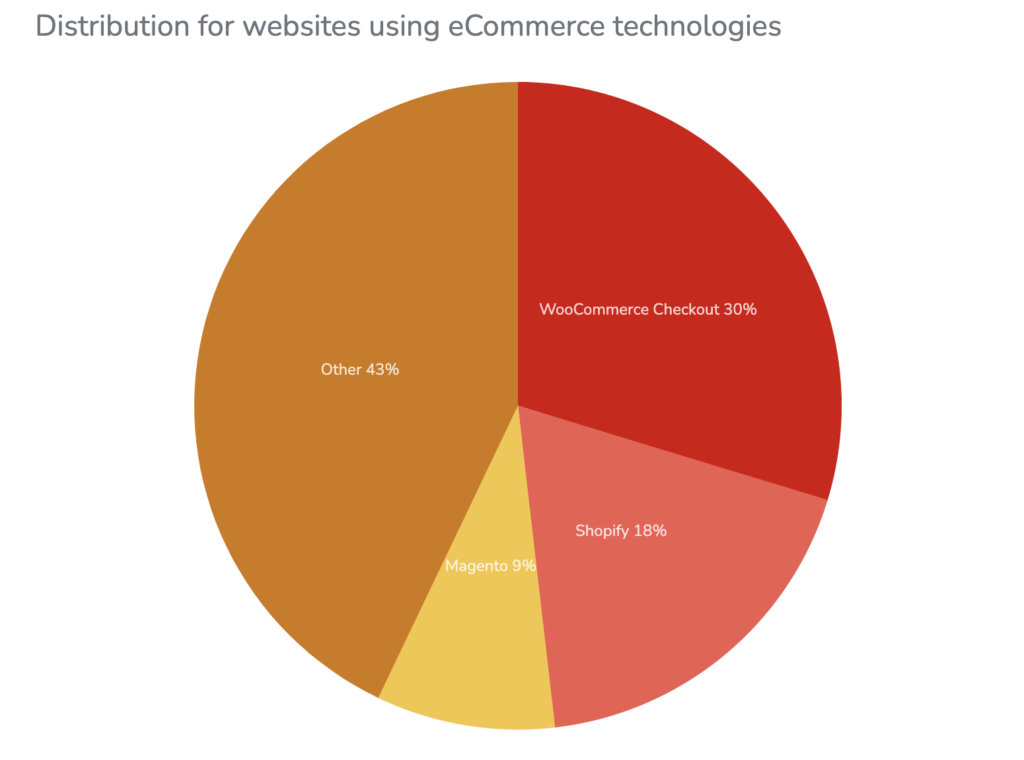 WordPress is a great platform for building websites, but it's not an eCommerce solution. WooCommerce was developed specifically as an extension of WordPress so that anyone can install and run a full-fledged online store with no coding knowledge required.
Woocommerce Hosting – A Complete Solution To Create Your Online Store From A to Z!
WooCommerce and WordPress make it easy to launch your online store. The friendly design interface gives you full control over the functionality of your online store.
WooCommerce includes out-of-the-box functionality for a complete eCommerce experience. Easily create products, configure payment gateways, customize taxes, shipping, and inventory – the list goes on!
Plus there are hundreds of third-party extensions available if you want more features or something specific that isn't included by default.
WooCommerce Advantage
Affordable pricing with no long-term fees.
140 payment gateways available (including PayPal, Amazon Pay, Stripe).
Coupon codes or percentage discount options.
Bulk product upload, shipping management features.
A large number of themes and plugins available.
Fully Integrated with Gooten, Printify, Printful, CustomCat, Facebook Shopping & more.
What is nopCommerce?
nopCommerce is a free open-source eCommerce solution running on the popular .NET Core framework.
nopCommerce it's a robust, stable, and user-friendly solution for your online store. It has many out-of-the-box features to help you get started with your online store, including SEO features, email marketing, product review, and affiliate marketing.
nopCommerce Advantage
Rich, modular architecture with out-of-the-box eCommerce functionality.
Open source, so highly customizable.
Short learning curve and great documentation.
Easy to use and develop being based on .NET technology.
Growing community with over 250 000 members (about half the population of Wyoming).
Responsive customer support and development teams.
nopCommerce makes it easy to build your online store. All you need to do is find a reliable nopCommerce hosting solution to get started.
What is Magento?
Magento is one of the most widely used eCommerce platforms being currently used by 0.7% of all websites worldwide. Unlike nopCommerce which is entirely open-source, Magento comes in two editions:
An open-source Community Edition.
A paid Magento Commerce Edition (former Magento Enterprise).
Robust and highly scalable Magento is a great solution for large online stores with a high volume of sales.
Magento Advantage
Very robust, can support online stores with massive traffic.
Supports transactions in multiple countries, multiple currencies and offers access to a network of global shipping carriers.
Mobile optimized shopping with an optimal experience across a variety of devices
High number of extensions available.
Large community of Magento developers.
Magento is one of the most popular eCommerce solutions today. Magento Community Edition offers all the needed functionality to get started with your online store. You can opt for quality Magento hosting, geared towards enterprise companies.
However, if you are looking for rich, out-of-the-box functionality most of it is only available through the paid Magento Commerce Edition.
4. Setup and Launch Your Online Store
Once you have decided on the best eCommerce platform, it's time to build and launch your online store.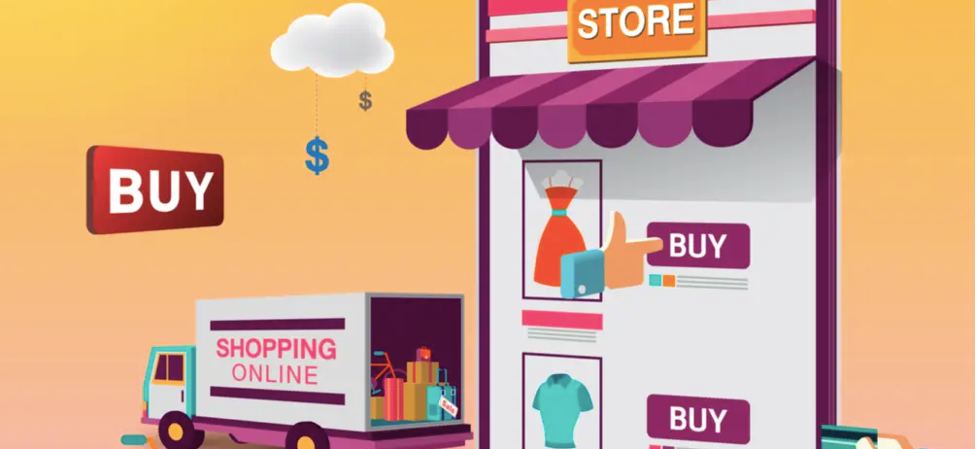 Regardless if you work with a web developer or build the online store yourself, you need to ensure that the website looks professional. Here are some key things to consider:
Perform an audit of all the products/services that have been created. Ensure they all have the proper name, description, price, and any relevant information.
Make sure you have all the products in inventory.
Set up your sales tax. Keep in mind, in the US, sales tax is decided at the state level. Each state can have different rules and a different sales tax.
Choose your payment gateways.
Add information about your business and contact details (About Us & Contact Us pages).
Create your Terms and Conditions Agreement.
Define your Shipping and Returns Policy.
Optimize your website and product description for SEO (define your primary keywords, add meta description, use internal linking, define your site structure).
Ensure your website is optimized for mobile.
Check the website speed and performance. Users are less likely to purchase from a slow website.
Test your checkout before going into production.
Build your company's Social Media channels and integrate them with your website.
TIP – Announce your new online store and build hype before the actual launch. A great way to do this is through Social Media networking. Another way is by building an email list. You can build your email list by using a free lead generation form, like this one from Typeform.
Once your store is live you can start driving traffic to your website. You can drive traffic by creating high-quality, educational content, using email marketing, social media, and affiliates or influencers.
You now have all the steps needed to launch your online store. Happy selling!