Would you be surprised to learn that eCommerce represents approx. 23%-25% of all commerce in the U.S.? The current state of quarantine has greatly accelerated the move towards "online first" commerce.
With so many retailers making the move to online shopping, we are bound to see innovative online and eCommerce trends emerging in 2021.
AI (Artificial Intelligence) and AR (Augmented Reality)
Artificial intelligence is one of the most transformative technologies being used today and one that will strongly influence the future of mankind. With substantial amounts of data being collected today, the machine learning algorithms improve every year. Although the concept of "artificial intelligence" has been around since antiquity, the term was brought to life at the 1956th Dartmouth Artificial Intelligence (AI) Conference, by a small group of scientists.
Today we can see AI being used everywhere from online retail to chatbots, CRM software, market forecasting, customer behavior analysis, and more. The use of artificial intelligence in the retail market is expected to reach $7.3 billion by 2022. Furthermore, Meticulous Research® estimates it will reach $19.9 billion by 2027.
Augmented Reality (AR) enhances user experience by allowing consumers to preview products online before making a purchase. Today we can see AR being used with virtual dressing rooms, interior design apps, even online marketplaces such as Etsy, which allows consumers to visualize wall art with augmented reality.
But the products that dominated the world of AR and are the most well-known to consumers are AR smart glasses. The concept first made the spotlight with Google Glasses back in 2014. Today, ABI Research estimates that over 120,000 stores around the world will be using AR smart glasses by 2022.
By implementing AI and AR online sellers can greatly enhance the eCommerce experience. This in turn could lower the return rates. Just imagine if you could see how that mid-century walnut dining table, that you had your eyes on for weeks now, fits in your living room before making the actual purchase. Pretty exciting right?
Omnichannel Shopping
Omnichannel shopping has the customer at the center. Omnichannel refers to retailers that have both an online presence and a physical one. In addition, it involves making use of various technologies such as, AI and robotics amongst others, to provide a seamless and unified shopping experience.
That means retailers need to optimize for both an online and offline customer experience. A recent study conducted by BigCommerce on nearly 3000 consumers reveals that when it comes to online shopping, website security concerns and a website's loading speed are at the top of the mind for most users.
Voice Search Commerce
Hands-free shopping sounds pretty tempting. With the rise of AI and the introduction of smart home assistants, we are starting to see an increase in Voice Search.
As the name implies, Voice Search is a technology that allows users to conduct online searches using their voice. Introduced by Google in 2011, Voice Search is rapidly rising to the forefront of online retail and search marketing.
The popularity of Voice Search has dramatically expanded with Amazon's launch of its smart speaker Echo and virtual assistant Alexa.
Think about it. How many times in the past month have you used voice messages on your phone, or asked Siri or Alexa for assistance?
In a 2018 study conducted by Hubspot and Lucid, on over 3400 participants across the US, UK, and Canada, 52% of the responders have used voice assistants on either their smartphones or smart speakers. Of those that use a voice assistant, 15% use it to shop online.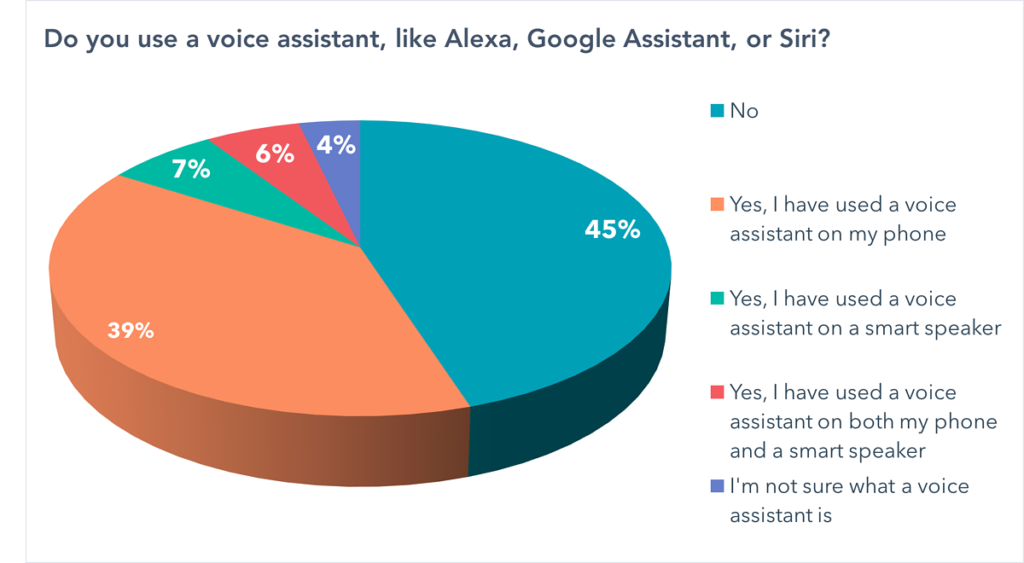 Voice assistant use is predicted to continue to grow in 2021, getting to as much as 8.4 billion voice assistants being used by 2024 according to Statista.
The Rise of Total Experience (TX)
Gartner introduced us last year to the concept of multiexperience (MX) when they made their predictions for 2020. This year they go a step further in their top tech trends for 2021 by bringing up the concept of Total Experience (TX).
This new concept will combine multiexperience (MX), customer experience (CX), employee experience (EX), and user experience (UX) to optimize across all processes and create a better overall experience. Gartner says, companies that get behind the concept of Total Experience will gain a "sustainable competitive advantage."
Directly Shoppable Media
Directly shoppable media such as live streaming, social commerce, virtual consultations, and shoppable ad formats are set to be the future of online advertising in 2021, according to a recent report from the Interactive Advertising Bureau (IAB). Companies like YouTube, who earlier this year announced a direct response ad format, are already making the shift towards directly shoppable media. Facebook and Instagram have also rolled out online Shops and Live Shopping earlier this year to enable eCommerce across their apps and make it easier for consumers to shop in real-time.
"This is the biggest step that we've taken yet to enable commerce across our family of apps," said Dan Levy, VP of Ads and Business Platform at Facebook.
Increased Focus on Cybersecurity
Over the past months, we have experienced a high increase in cyberattacks. Ransomware attacks are more complex every day with ransom demands that are in the millions. The number of cyberattacks increases weekly and cybercriminals are finding new ways to compromise the security of physical and digital devices.
The average consumer is becoming more aware and more educated on the several types of cyber threats and looking for ways to protect the security of critical data. As a result, 2021 will bring an increase in cybersecurity solutions and a focus on new practices such as "zero-trust."
Gartner even goes as far as predicting a cybersecurity mesh that enables a more modular, scalable, and flexible security solution. In essence, the cybersecurity mesh will set a security perimeter around any "person or thing" ensuring thus secure access to any digital asset, regardless of one's location.
At SoftSys Hosting we offer multiple security solutions including Acronis Cyber Protect for both local devices (laptops, PCs, smartphones) and virtual servers. Acronis Cyber Protect is a complete solution that includes integrated anti-malware, backup & recovery, vulnerability assessments, patch management, and more.
5G Technology
With the sudden increase in the remote workforce, brought by the effects of Covid-19, the need for a fast and reliable Internet connection has become more critical than ever. While 5G is already available in the US with large mobile carriers such as AT&T, T-Mobile, and Verizon, it is expected that the infrastructure will dramatically scale in 2021.
According to PwC, formerly PriceCoopersWaterhouse, by January 2021, almost 75% of the US population will have 5G coverage.
5G is the 5th level of Internet communications, bringing increased download speeds compared to its 4G predecessor. According to OpenSignal, 5G is five to six times faster than 4G. Not only is it faster but with all the additional cell towers and mesh stations, it will cover a lot more ground than 4G.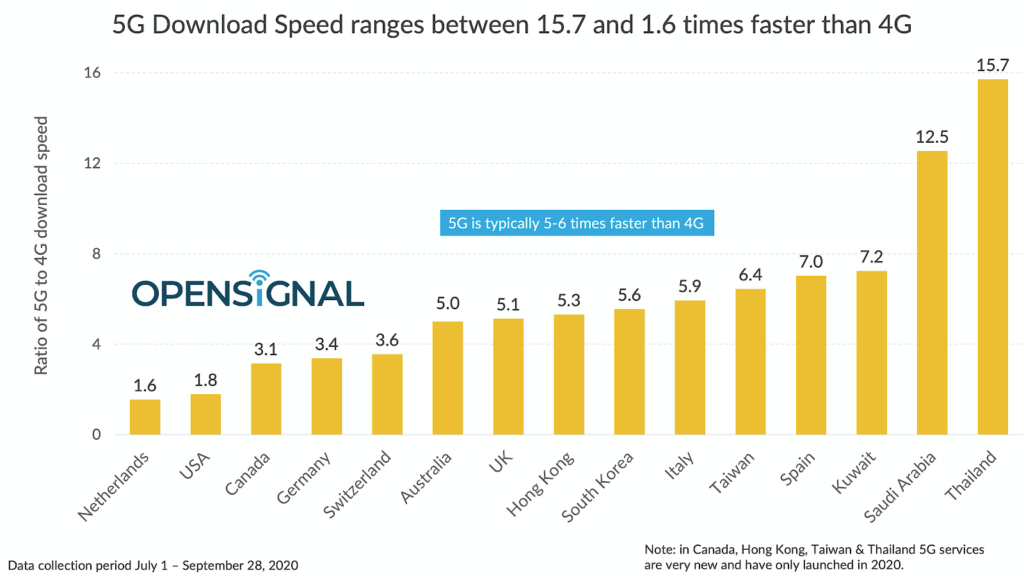 Final Thoughts
With everyone being stuck at home during the pandemic, we are seeing an increased shift towards eCommerce. But while offering an online shop has its many advantages, businesses need to ensure they stay competitive and offer consumers a great overall experience.
Start by building a fast, scalable, and secure eCommerce store. Then take it a step further by incorporating new advertising approaches such as live shopping or virtual consultations or optimizing for voice commerce.
If you are looking for a platform to host your eCommerce store, please get in touch. We offer fast, reliable, and secure eCommerce hosting using nopCommerce or Enterprise Magento. Both solutions are optimized for superior performance. We would love to learn more about your business and provide a solution that will accelerate your online growth.
Contact us at [email protected] or +1-862-214-2255 (Ext 203).