We are pleased to announce that we have partnered with BitNinja to bring you the ultimate server protection against WordPress, Joomla, and Drupal infections.
The BitNinja server security solution has been around since 2014. It started as an in-house project when its CEO George Egri wanted to protect their own hosting company against malicious threats and cyberattacks. Today the company protects over 20.000 servers worldwide and their WAF has blocked over 40 million HTTP attacks.  
What Is BitNinja and How Can It Take Your Server Security to the Next Level?
Security breaches can put your business at risk. Stolen databases, password hacks, malware, SQL injections, malicious scripts that can change your user's passwords and gain access to your user's accounts, you name it!
Today's digital world is full of security threats that can impact your business' revenue and reputation.
BitNinja server security helps you maintain a successful business by taking 100% responsibility of keeping your Linux server clean.
"We were in search of an enterprise-grade security tool to provide all-round protection to our customers' business servers. BitNinja turned out to be the perfect partner to help us address the ever-growing security vulnerabilities and hacks. We tune and tweak BitNinja based on our customers' specific requirements and we are happy to say it has provided 100% protection! We are beyond excited to have partnered with BitNinja!" Ruchir Shastri, President & Founder @ SoftSys Hosting
BitNinja Will Significantly Increase the Security of Your Websites!
Here's how BitNinja can help: it's an all-in-one security solution that provides one of the BEST server security defenses available on the market today! It's supported on all popular Linux distributions (CentOS, Debian, Ubuntu, etc.) and requires zero changes to your server.
Backed by machine learning technology that adapts to the latest threats, BitNinja combines a set of integrated defense modules into a single security suite that provides complete protection at the application layer, prevents your server from becoming part of a botnet, and protects you from incoming and outgoing DoS and DDoS attacks.
Being a layered security system, BitNinja blocks server attacks at any threat level automatically, allowing you to protect your websites from unforeseen security threats and focusing on growing your business.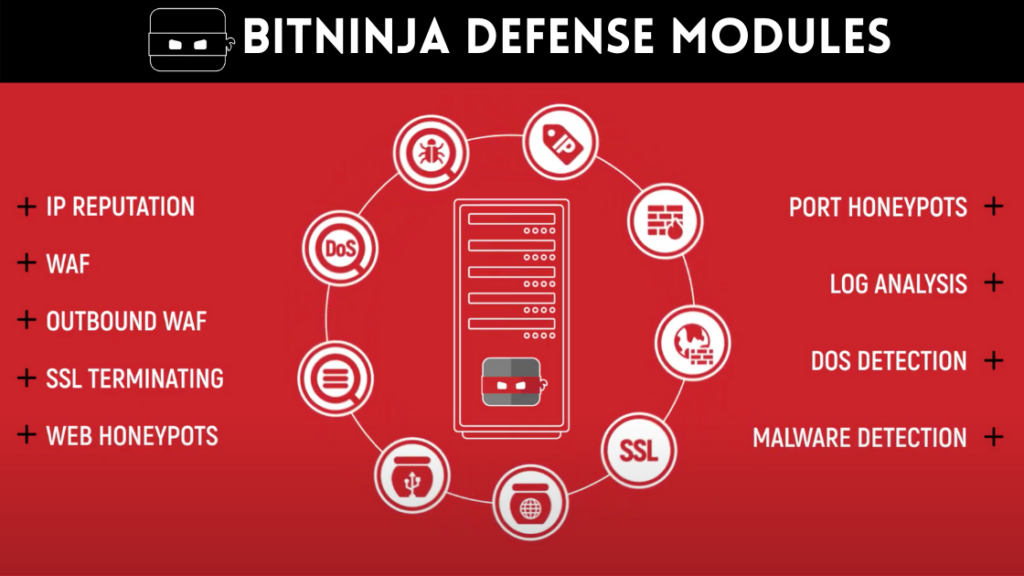 Easy to install and use BitNinja offers the following benefits:
Improves your server's load.
Reduces spam.
Protects your web application.
Scans your web files for malware.
Protects yourself from viruses (including email-based viruses).
Detects and blocks port-scans.
Protects yourself from Distributed Blacklists such as DNSBL.
Proactively monitors malicious scripts & more.
Protect Your Business and Customers from Security Breaches. Get Started with BitNinja Server Security Solution Today!
Achieve system stability and reduce the server load by activating the BitNinja proactive security defense shield and fixing your IP reputation for good.
The BitNinja security solution is available to SoftSys Hosting customers who own a Linux based VPS (fully managed or unmanaged) or a Linux-based dedicated server.
The service can be added to a new or existing VPS account for as low as $16 USD per month. To help you get started we offer a 7-day free trial with full functionality. During this period, you can test it and see doing its magic. To get started with your free trial, please contact us at [email protected].
Once the service is activated, our team will install BitNinja on your server and provide you access to a dedicated dashboard where you can configure and manage your server's security.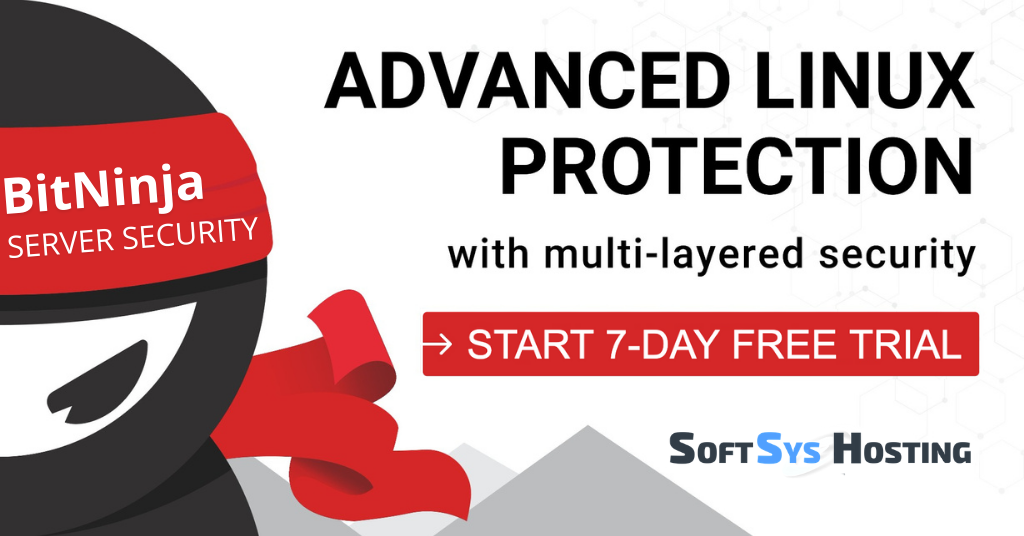 If you're not a SoftSys Hosting customer, and want to protect your business from hacks, data theft, IP blacklisting & more get in touch with us as well.
We'd love to help keep your business secure and profitable!