As recently as a few years ago, setting up a new business was a costly affair. You needed to acquire server hardware and pay various software licensing fees, but now the situation is totally different.
Thanks to the wide availability of cloud services, you can have your business up and running with little more than the device you're using to read this article. The availability of mature, cloud-based services have changed the picture drastically so that the businesses can access the capabilities they require with little capital outlay.
Why Cloud Hosting?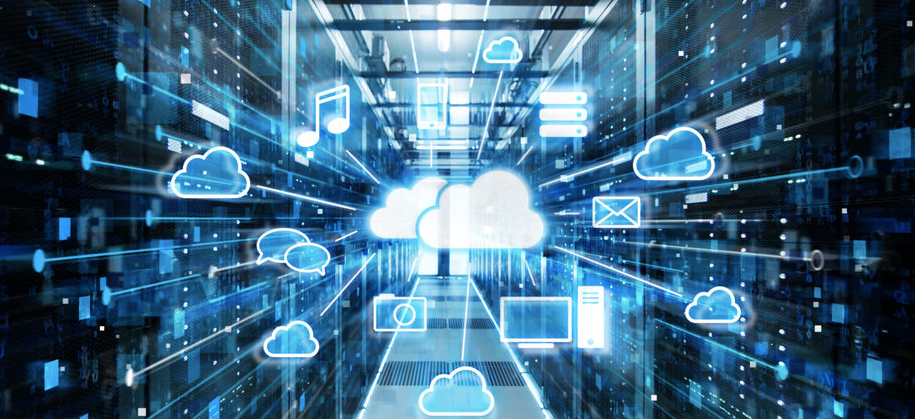 The conventional IT administration required extensive resource allocation to build internal infrastructure with up-to-date hardware and software. The introduction of cloud computing to the business scenario has drastically reduced the initial cost of IT start-up.
Cloud platforms offer data storage, as well as software as a system (SaaS) for core infrastructure, including computer operating systems architecture. Cloud computing clients are also able to reduce the expense of additional IT staff, converging global administration activities at one site.
Cloud-based services have dramatically reduced the cost & maintenance of IT infrastructure, which has prompted more than half of worldwide businesses to set up cloud hosting.
Cloud-computing services provide the ability to scale elastically – up and down – as needed.  This means delivering the right amount of IT resources: for example, more or less computing power, storage, and bandwidth when it's needed, without having to "overbuy" in advance for growth.
Most cloud-computing services are architected to provide high-availability, from replicated servers to switches and firewalls that automatically failover when something goes wrong.
Types of Cloud Infrastructure Businesses Use
Below, we have outlined the different types of cloud services and the specific benefits related to each type. Different companies have different requirements. You can choose as per your business need or customize it completely by using a mix of these infrastructure types.
Software As A Service (SaaS)
Emails, calendars, web conferencing tools, project tracking and office tools such as Microsoft Office 365 are all examples of SaaS services. Basically, SaaS are office solutions that allow businesses to work more efficiently and in a more systematic, organized way.
SaaS applications are commonly used for accounting and invoicing, sales tracking, performance monitoring, interoffice communication and overall planning. Customers pay only for the software they use and have access to highly sophisticated applications without the burden or expense of buying and managing them independently.
Platform As A Service (PaaS)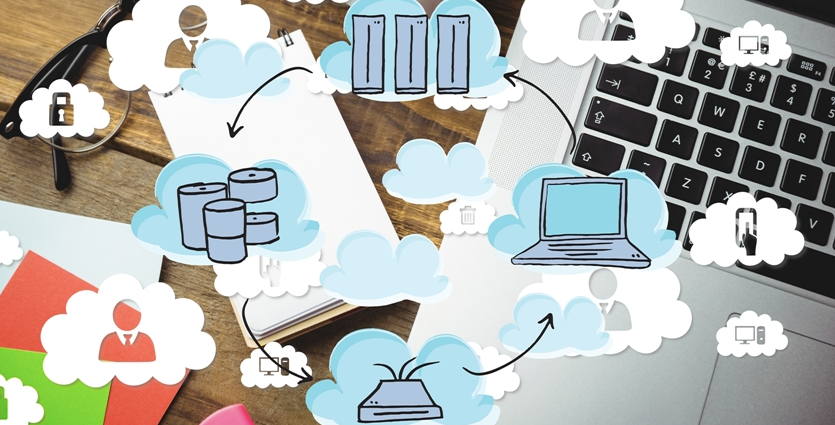 PaaS provides an environment that allows users to build internet applications and services, from simple apps to sophisticated enterprise applications. PaaS offers an additional layer of middleware, development tools, business intelligence services and database management and therefore it's mainly used by software and web developers.
Customers buy the PaaS resources they need from a cloud service provider on an as-needed basis and access them via a secure internet connection. PaaS reduces coding time, gives developers greater flexibility and adaptability, and creates a sense of community among the development team. Typically, developers working on an application work in different locations, and PaaS makes it easier for them to collaborate.
Infrastructure As A Service (IaaS)
IaaS providers offer configured hardware and software through a virtual interface. Servers, storage, networking and security features are the basic services IaaS provides. Your email hosting company is an IaaS provider. Common business applications for IaaS include testing and development, website hosting, backup and recovery, high-performance computing (involving complex and variable calculations) and data analysis.
IaaS is an economical cloud solution for businesses because it eliminates capital expenditure related to on-site hardware or data centers.
Disaster Recovery As A Service (DRaaS)
DRaaS uses cloud resources to safeguard and protect applications from disruption and loss. Data loss and disruption is a major concern for businesses of all sizes because downtime can be costly to the point of ruin. If a system goes down, it's essential that it gets back up and running again as quickly as possible and that the data within that system is retrievable again. In such a way, DRaaS and premium backup services play a crucial role in ensuring uninterrupted performance of your infrastructure.
Choosing The Right Cloud Services For Your Business
There are countless combinations of cloud services to implement into your business, so it's important to go into the process with a solid game plan in mind. As more and more IT systems are externalized, choosing the right cloud providers for your business will be critical for seamless growth and long term success. Here are a few must-do steps:
Developing  A Cloud Strategy
Your organization is unique, and therefore has unique needs on the cloud. To ensure a provider meets your requirements, conduct a review of their infrastructure, compliance policies, data protection policies, development practices and data classification procedures. Only then will you know that the provider is a fit.
Service Level Agreement (SLA)
Inquire about bundling all your services into a single monthly payment, which will shift significant amounts of IT dollars to operations and make it easier to manage your services at optimum levels.
Data Security
Consider the provider's risk management policies, audit compliance record and vulnerability analysis. Data security is something no business can take lightly.
Service Monitoring
It might be easy to transfer your data to the cloud and forget about it, but if you want to ensure your services do what they're supposed to, you've got to keep a watchful eye. Stay on top of bandwidth issues in particular to keep your services running smoothly and efficiently.