Cloud based IT solutions have long been the domain of big corporations and enterprise-level integrations. Smaller, tech savvy organizations began adopting cloud services a number of years ago, yet it almost appeared to be a fad disappearing from the business landscape. However, over the last 3 years, cloud computing has seen a resurgence within the small and medium enterprise space.
As the technology matures, experts and business owners alike are finding that the ability to establish a competitive advantage through cloud-based services far outweighs the potential risk or pain of transition. In fact, 56% of cloud users say that their organization has a competitive advantage as a result of using cloud services as reported in research from the Cloud Industry Forum.
Mission critical business software such as Enterprise Resource Planning, Customer Relationship Management or Software Development Platforms are installed faster, serviced better, enjoy reduced operational cost and scale much easier with varying business needs.
How can cloud computing positively impact your bottom line? Hosting experts perform these services for a large customer base which means you have dedicated resources with better economies of scale.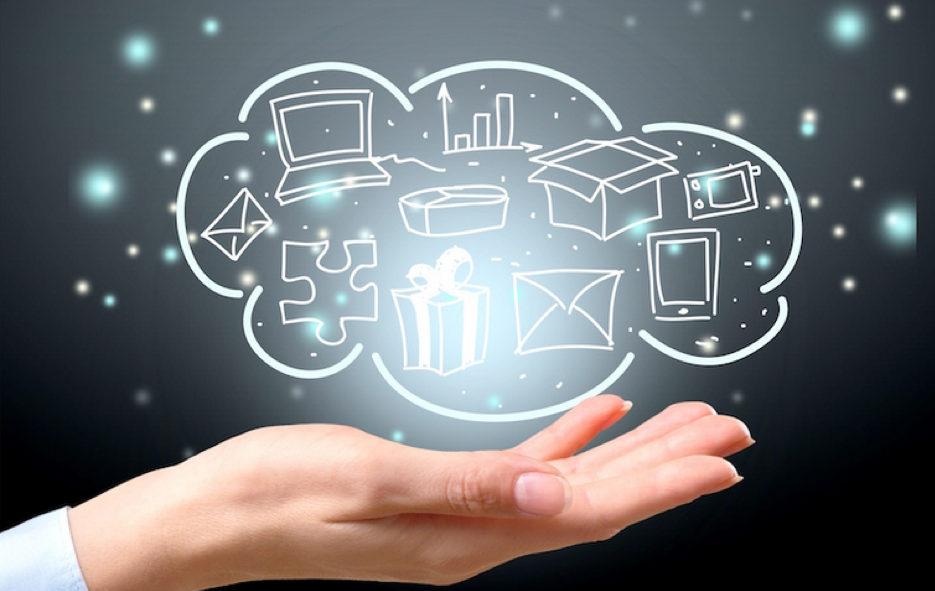 Reduce Operational Costs
Struggling with budget constraints and increasing costs within your IT department? Moving your operations to the cloud helps reduce capital expenditures and increase profitability. This means your business has the funds necessary to re-invest and boost innovation.
Taking advantage of cloud computing and storage offers small and medium businesses economies of scale so your IT environment can grow with you. No need for a massive upfront investment in equipment and infrastructure that can paralyze growth. Instead, reduce your spending on software and skilled employees by partnering with a cloud hosting provider that can manage your environment as you grow.
Increase Efficiency – Scale Better
Align your company operations and increase efficiency through cloud-based automation and process management. Setting up workflows, templates, and rules that deploy automatically allows your staff to spend their time most effectively and shortens the time frame from conception to implementation.
The bottom line? You don't have to invest in new hardware for a temporary increase in sales or commit to infrastructure that you only need for a short time. Your team doesn't need to waste time with mundane administrative and maintenance tasks. You have the agility you need to adjust on the fly.
When your IT operations are optimized through a cloud solutions partner, you free up employees to focus on strategic tasks to serve your customers better.
Improve Productivity + Mobility
Empower your team with cloud-based connectivity and collaboration tools. In today's world, teams are often spread across miles and time zones making it difficult to move projects forward without the proper infrastructure. Through cloud services, you can make sure your team stays connected with each other and your clients around the world.
According to the Telework Research Network employees working at home use 60 percent of the time they would have spent commuting actually doing work. AT&T says that it gets five hours more work per week from its home workers than those in the office.
If increasing your company's mobility has been a priority that you've avoided due to the complications it presents, cloud services may be the perfect fit to move the initiative forward.
Speed To Market 
With cloud services, IT provisioning no longer takes weeks to organize. You can have systems set up within a matter of hours which gives you the resources you need, whenever you need them. This dynamic scalability ultimately means you have flexibility in bringing new products and services to market. That flexibility means you can compete more confidently and effectively.
SoftSys Review
This is the best hosting provider I have found. The support is always quick and helpful. They actually help you troubleshoot issues instead of just redirecting you to their FAQ. I have never noticed any downtime. Control panel is simple to use and not clogged up with advertisements. I have switched all my sites to Softsys and would recommend it to everyone.
— Mark R