Black Friday, the shopping extravaganza that takes place every year on the day after Thanksgiving, has become synonymous with unbeatable deals and discounts. If you're gearing up for Black Friday 2023 and want to make the most out of this shopping bonanza, we've got you covered with some strategic tips to ensure you get the best deals and enjoy a successful shopping spree.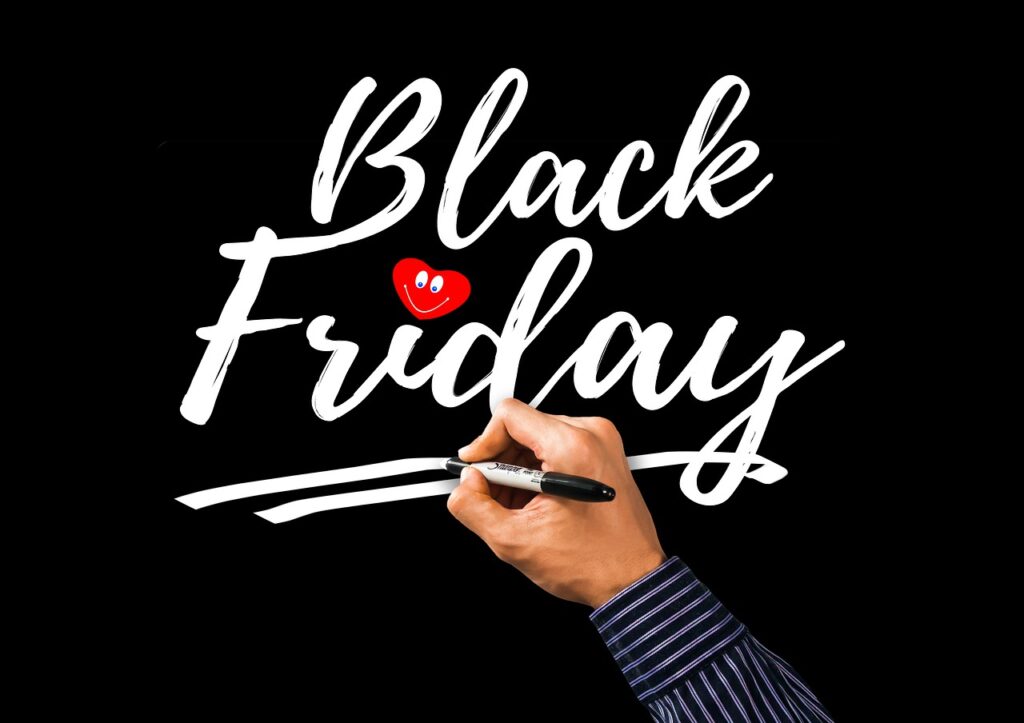 1. Start Early with Research
The cornerstone of a prosperous Black Friday lies in meticulous planning. Start your journey by researching the products you're interested in. Compare prices from different retailers and make a list of what you want to buy. There are a bunch of options you can consider in a provider that can easily scale to accommodate your business such as Softsys Hosting and the best is that you will find an exceptional customer support willing to help at any time.
2. Set a Budget
One of the most important steps in preparing for Black Friday is setting a budget. Decide how much you are willing to spend in total and allocate specific amounts for each item on your list. Sticking to your budget will prevent overspending also, there are companies that offer money-back guarantee in case you are not satisfied with the service or product.
3. Sign Up for Retailer Newsletters
Many retailers send out exclusive deals and early-bird notifications to their newsletter subscribers. Sign up for newsletters from your favorite stores to stay in the loop about their Black Friday offers. When receiving email from providers, take some time to check if the offer is convenient for you or not, avoid just disappearing the email promotion may be there is the promotion expected.
4. Download Shopping Apps
Retailers often release their Black Friday deals through their mobile apps. Download the apps of your preferred stores to access exclusive app-only discounts and receive real-time updates on deals and promotions. Also, you can add the store as favorite so you can easily access to check the Black Friday promotions.
5. Follow Retailers on Social Media
Retailers frequently post updates about their Black Friday sales on social media platforms. Follow your favorite stores on Facebook, Twitter, and Instagram to get the latest news on discounts and flash sales. Be carefully not just going with the lowest price ever, try to take some time to check the customer service the business provides because, at the end of the day, if there is a good option but with the worst customer service, it can lead to frustration.
6. Be Ready for Online Shopping
Online shopping has become a Black Friday staple. Ensure your Internet connection is stable and have your payment details ready for swift online purchases. Create accounts on your preferred online stores in advance to expedite the checkout process.
7. Check Return Policies
Prior to making a purchase, it's advisable to examine the store's policies regarding returns and exchanges. Knowing the return window and the conditions for returns will give you peace of mind in case you change your mind about a purchase.
8. Consider Cashback and Reward Programs
In the quest to maximize your Black Friday savings, do not overlook the potential benefits offered by your credit cards or loyalty programs. Many credit card issuers understand the allure of Black Friday and have designed special cashback rewards or discounts to sweeten the deal for their customers. Here is how to make the most of these benefits that is in most cases are unknown.
Check your credit card offers by reviewing the rewards and benefits associated with your credit cards. Also activate special deals credit card companies often require you to activate these deals before you can benefit from them.
9. Shop Strategically
When the big day arrives, stick to your list and budget. Keep an eye out for doorbusters and limited time offers, but do not be swayed by impulse purchases.
10. Stay Safe Online
Beware of phishing scams and fraudulent websites that may pop up during Black Friday. Only shop on secure and reputable sites and double-check website URLs for authenticity.
11. Keep Your Receipts
Save digital or physical receipts for all your Black Friday purchases. This will be essential if you need to return or exchange any items.
12. Enjoy the Experience
Black Friday can be intense but remember to enjoy the experience. The thrill of finding great deals and snagging your desired items at a discount is what makes this day special.
Conclusion:
Black Friday 2023 is your opportunity to score incredible deals and kickstart your holiday shopping. By planning, setting a budget, and shopping strategically, you can make the most out of this annual shopping extravaganza while staying safe and within your financial limits. Happy shopping!