Making sales is a tough game to play. You are constantly competing with other businesses for customers, you must keep up with changing consumer trends and preferences, and most importantly – you need to sell constantly. However, there are many things that sales team can do to get better at their jobs and boost sales.
Collaboration is a needed part for any successful business. After all, no one can do everything by themselves. In fact, some studies have shown that companies which collaborate with other businesses are more likely to succeed than those which do not! They also tend to get better results because they have access to resources and expertise that they would not normally have on their own. If you are looking for the ways to collaborate with other businesses to boost sales, here are five ideas.
1. Use Social Media Platforms
· Find people with similar interests and get in touch. You can search for them using hashtags, or you can simply use the search bar on Facebook/Instagram/Twitter.
· Promote your business on social media platforms, but don't forget to share other businesses' content as well! This will help build relationships with other businesses and encourage them to collaborate with you in the future.
· Collaborate with other businesses by posting links to each other's websites in your company's bio section (or even better yet – a pinned tweet).
2. Write a Blog Post
Writing a blog post is an excellent way to share your insights, experience and thoughts on a topic. You can also use it as an opportunity to voice your opinion. Blogging allows you to showcase your knowledge, build trust with potential customers and increase traffic to your website by driving relevant search engine traffic through keywords in title of the blog post itself.
3. Share Your Insights Through Guest Posts and Interviews
· Guest Blogging
Guest blogging is an uncomplicated way to get your name out there and build up your personal brand. You can use guest blogs to promote yourself or write for others' blogs in exchange for a link back to your website. This is a fantastic way to reach new audiences which may not have heard of you yet. If they like what they read, they will be more likely to become customers down the line!
· Interviews
Interviews are another way that salespeople can promote themselves without having much experience with social media or video production (both of which require some technical knowledge). Getting interviewed by someone else will increase visibility among potential clients because it gives them an opportunity to hear about how awesome it was working with someone like YOU!
4. Build a Network of Influencers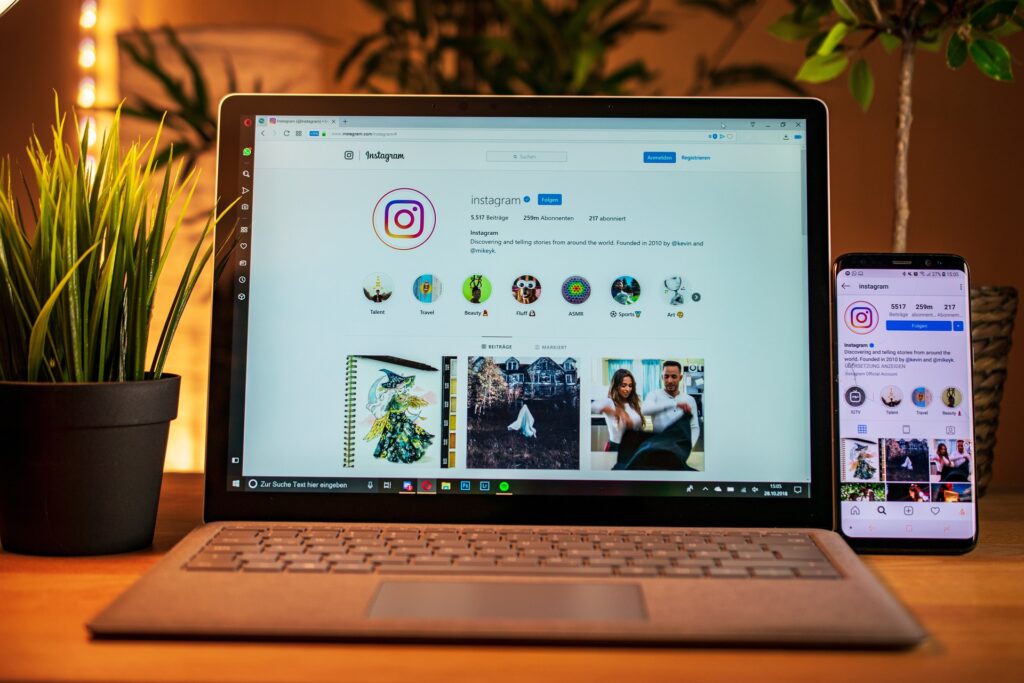 · Find Influencers in Your Niche
The first step to building a strong network of influencers is to find people who are active on social media, have the same target market as you and share similar interests. You can do this by searching for keywords on Google or LinkedIn, or just by browsing through some profiles until something catches your eye.
· Contact Them Directly via Social Media or Email
Once you have identified some potential candidates, reach out directly and ask if they would be willing to collaborate with you on something. If they agree, then great! Jump straight into the project together – you will want two weeks' worth of planning time before launching anything so that everyone has ample opportunity for input during this period of development.
5. Link Up with Other Businesses
You can promote other businesses' products through affiliate links. To do this, you must first find the relevant affiliate link by searching for the product on Google and looking at its terms of service. Then, when someone clicks your link and buys something from that company, you will get a percentage of the sale as a payment.
SoftSys Hosting offers the option to partner providing exclusive deals. You can resell our services from 20 Global locations, and we can collaborate effectively.
Conclusion
If you are looking for the ways to collaborate with other businesses, there are plenty of options available. The key is finding the ones that work best for your business and using them wisely. If you want to keep things simple but effective, try one or two of these ideas first before moving on to more complex ones like guest posts or interviews. With the time passing it may grow into something great!