When talking about HTTPs now, it is the same as talking about security on the web. The first thing we need is to have security all the way around. Also, we have to understand that we need to use HTTPs via SSL/TLS encryption to guarantee that we will secure the information properly.
Owning a website is a big responsibility, and when developing and deploying the website, security must have to guarantee protection of our data, our customers and partners.
To clarify, HTTPs tend to be like SSL or TLS, however those are different but must go together to work the right way.
HTTPs initials mean Hypertext Transfer Protocol and SSL Secure Sockets Layer or TLS Transport Layer Security. Thus HTTPs is just the protocol that needs to be used to provide a certificate signed by a third party.
The main question is whether it is imperative for our website? What we risk not having the one? To answer those questions there are some obvious and hidden reasons that will give us the insight.
We will check the most common reason so we can understand and be aware about every single website we visit next time.
First, we must understand what HTTP initials means, Hypertext Transfer Protocol. However, this has evolved and now the HTTPs protocol includes letter S, which gives us the guideline that is secure so the initials stated HTTPs Hypertext Transfer Protocol Secure meaning for us that we can share data and the information will be 100% protected.
In other words, this is the guarantee that the website is encrypted, and your data will not be stolen. Also we can do the comparison with the most precious thing we have, which is our home. Let's imagine that we leave the door open and decide to go on vacation. Our home will be exposed to any intruder who can enter and do whatever he wants. It may be a crude comparison, but if we have our business on the internet, what we wish is to take care of it and make it successful.
Even though it is obvious that everybody will secure their website because they really need to take care of, the reality is that there are still people who believe that even though it is important, this is not something obligatory.
We can see different scenarios which will show us why it is imperative to have HTTPs up on any website. First let's see some obvious reasons why websites need protection.
Most of online businesses collect sensitive customers' data and this should be stored securely to avoid any leakage.
When legit customers are on our website, there could be 2 types of pop ups
1. Secure https://ourwebsite.com
Also, if we click on those icons, we could see a message "Connection is secure"
As you can see the green padlock gives us the peace that we are browsing secure hence you can enter any information without any issues.
2. Not secure http://ourwebsite.com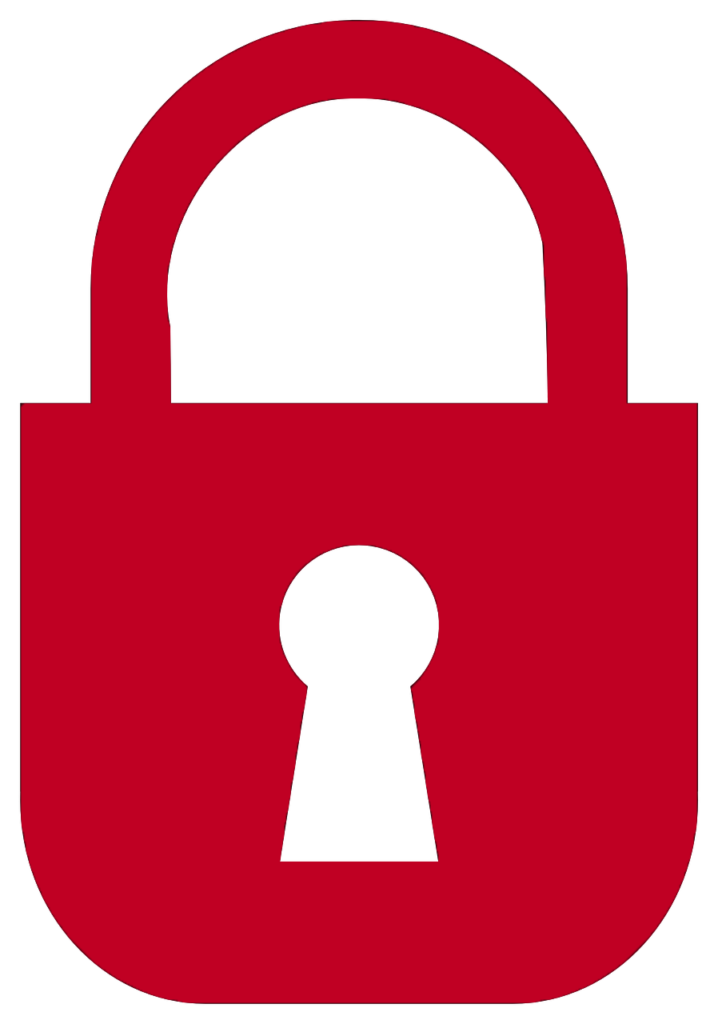 As in the image above you can see this is shown in red or with a warning icon inside which leads us to ask what's going wrong with this site?
Also, this includes messages like:
"Your connection is not secure" or "Your connection is not private" or "Your connection to this site is not secure".
For sure we don't want any of those messages pop up.
This topic of having HTTPs up and running is more crucial for banks, e-commerce projects and some other websites because they are gathering payments and legit information that may be leaked.
After seeing some obvious reasons for using HTTPs via SSL/TLS we can now talk about the hidden reasons that we must consider.
SEO success: Businesses invest a fortune in their marketing strategies: ads, traffic gains, etc. Many rely on Google, so a few years ago Google announced that those with HTTPs will have a better ranking. With this information in mind businesses started using HTTPs via SSL to ensure that the money invested won't be the waste of resources and time.
Data/Information Integrity: Ensuring that the information will not be manipulated contributes to the success of our business.
Security to sensitive data: Everybody not only needs the information to be protected but also expects it to be protected in this way, the right to privacy is respected and no intruder is able to manipulate sensitive data.
Considering both obvious and hidden reasons we will conclude that we need to have HTTPs up and running no matter if we gather or save sensitive data or not.
Conclusion
Apply smartly all the best practices that make your website successful in the long run. Even though it requires initial investments in SSL certificate purchase, it will be worth it because we are not only protecting our customers' data but also ensuring 100% trust in our business.