Software as a Service which is better known as SaaS and on-premise eCommerce options are a great topic to think over before launching an online business – many depend on the skills and resources you possess as well as on your budget.
When talking about SaaS the first thing that should come to our minds is that this is all about virtual services. This sounds a little bit weird, but it is the way this works: if we want to better describe it, we need to say that this is a cloud-based service in which people do not have to download anything on the physical computer or server, but are able to access the application in the remote cloud.
On the other hand, when we talk about the on-promise eCommerce option, it's locally installed on your PC or server and requires proper management by your IT staff.
Software as a Service or SaaS Pros
There are a bunch of advantages to using SaaS, however, we just want to highlight 5 of them which we consider are the most important.
1. Saving Money
Saving money will always be well accepted for both well-established businesses and startups. This is one of the main characteristics of SaaS because people do not have to invest money in physical places and infrastructure: the main costs will be for the SaaS service itself, internet access, and cloud hosting to store your data. In other words, you'll pay as you go and for the resources you use.
2. Scalability
SaaS is scalable as per your needs. In case you require more databases or resources right away, this can be done easily. The user just needs to choose the next SaaS plan or option and resources (usually) will be allocated on the fly.
3. Security
This is important because this is your business and your client's sensitive data. Sometimes it's better to entrust this task to the team of certified experts unless you have enough experience and resources to do this in-house. Very often your eCommerce SaaS platform is able to handle any issues with server infrastructure (firewalls, instruction prevention systems, antivirus software, etc.) and makes your online venture less vulnerable and more reliable.
4. High-Availability
It is unlikely that the server goes down. But even if this happens a reliable SaaS eCommerce solution will failover in a way your clients will not even realize what happened.
5. Accessible from anywhere
This is amazing that you can manage and be on top of your stuff from anywhere because everything you need is stored in the cloud. So, you can be here or there without thinking that it will be necessary to leave someone in charge of your infrastructure.
Software as a Service or SaaS Cons
After reviewing the most significant benefits, we should also look at the cons someone may face with SaaS.
1. Security
It is possible that you will get a little bit confused because we mentioned previously in the pros that it is "secure", however, the user must understand that not all cloud providers comply with the highest standards to store the information, so if you have doubts, it is better not to proceed.
2. Lack of Control
The user stays an owner of the whole eCommerce infrastructure while paying for the service. When you cease paying for it, you'll have to move everything to somewhere else, to stay afloat and accessible.
3. Performance
This is a critical matter because, unfortunately, not all SaaS services and cloud providers have abundant resources, so users realize that the service is not enough until they start seeing failures.
4. Integration
Technology is changing every single day: updates, new configurations, etc. This means that if the company is up-to-date and users have obsolete versions, things will not work out. Or vice versa, if the cloud provider is not updated and the user is, that will be chaos.
5. Awkward process
Users are free to decide what to do or not to do with their data, however, at the end of the day, the SaaS provider is the one that proceeds with any request. If users decide to move and the SaaS provider is not enough prepared to let the users go and do not handle the situation correctly on settings or data transfer, users may lose important data and time.
On-Premises eCommerce Pros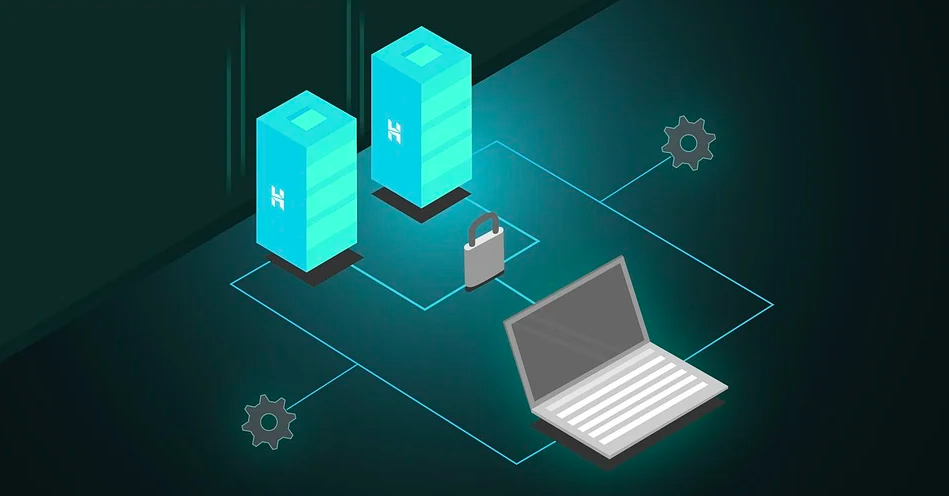 On-premises eCommerce platforms and more suitable for mid and large online businesses, with a diverse range of products and those who require abundant resources. Let's take a look at the primary cons.
1. Operate locally
Even though this is a great advantage because you have full control over your server performance, this is not a great option for those who don't have enough resources for managing related servers.
2. Control
By having the server locally, users can be absolutely sure of full data control. In the case something happens they can act immediately in the most convenient way, besides, they can decide how to dedicate the server to specific data.
3. Security
Users can have their own people to take care of sensitive data. Besides, users ensure compliance that sticks to what their needs are, and users will always be sure the data will be there intact.
4. Fully customizable
Since this is their own hardware, users can decide the way of configuration and they can manage all the applications they acquire and integrate them into their own configuration.
5. Fast and efficient processes
When deciding to make any change, this can be done at their own convenience with no waiting until any third party is available to handle the situation.
On-Premises eCommerce platforms cons
1. Price
This implies renting servers or even data center space. Still, there are more bills to pay such as electricity bills, water bills, Internet bills, software licenses, maintenance fees, etc.
2. Maintenance cost
Even though the data center is well configured and professionally managed, it still needs to have self-accommodation for proper functioning.
3. Not easily scalable
When businesses grow this is a real headache because business owners have to invest more and more to replace hardware and purchase new software.
4. High-level support
As we've already mentioned it could be rather costly to have high-level pros in-house. And IT outsourcing is not always a viable option for high-level support.
5. Flexibility
If you decide to add something or reconfigure your current on-premises eCommerce platform, it may require much more effort and IT resources than any other SaaS.
About SoftSys Hosting
SoftSys Hosting has been working hard to comply not only with customer requests but also with the highest standards that make any business grow. So, whenever you decide to go for a cloud or eCommerce hosting provider (nopCommerce, WooCommerce, or Magento) and you are still not sure what to choose, we're here to assist.