There was a time when having a website for your business was optional. Today, many businesses can't afford even a few minutes of downtime when their customers can't access their site. That means, choosing a reliable web hosting service has become mission critical for most business owners. But that can be easier said than done, given the hundreds of options out there that range from providers , all of which differ in terms of their price and service offerings. But how do you know whether you need to spend $10 a month or $100 when it comes to a web hosting service? We would like to mention here some of the key tips, from business owners and experts alike, about the types of questions and issues you want to think about before deciding where to host your website:
Support
Nobody can guarantee a 100% uptime. Incidents happen and the worst thing for a customer is having their business-critical website down. These are the times when support can truly make a difference. "Support has always been quick with everything and understood what I was asking them meaning they are knowledgeable as well. Never felt like these guys were reading from a script, they are real bonafied human beings and I like that." says Yves Lacombe a long-time SoftSys customer.    
That means looking for providers that offer 24/7 support with customer service reps who are available for assistance immediately. SoftSys Hosting support has a stellar background, as we are always willing to go one step ahead in providing a fast and speedy resolution to customer issues.
Parking Service
Most companies buy their .com, .net, .org, etc. versions of their brand name, misspellings, service names, and more. It's most efficient and convenient for brand management to have these in one control panel and know that you're not going to lose any traffic. Softsys Hosting offers multiple domain aliases even on basic hosting plans thus allows even the smallest customers to park multiple domains on their plans without any additional charges.
Backup
Make sure your web hosting service provides adequate backup. There have been instances when customers mistakenly delete the entire directory of their website. Some have their websites compromised, while some got their account terminated and removed from the server due to payment glitches and came back later expected their account worked as before after making the payment. A regular backup is always able to save from these losses. Softsys Hosting provides multiple backup options including R1Soft and Acronis that offer the ability to restore backups with just a click and bring the website back up within no time. Support also plays a critical role in this time in assisting customer in faster recovery and restoring services with minimal downtime.
Uptime Guarantee
The last thing you want your customers to experience is a blank/error message when they type in your URL, so a hosting service with a strong reputation for uptime and redundancy is the one you should be looking for Opt for an uptime guarantee of 99 percent or more.
Accessibility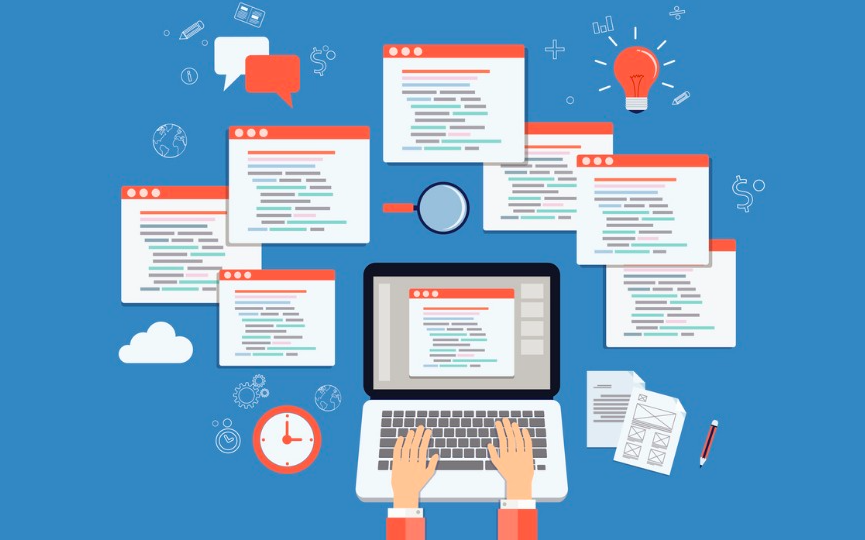 You might find that some hosting services make it difficult to make changes to your site. If so, avoid them. Make sure the host you choose gives you access to the server so that you can easily create new email accounts, make changes to server settings, etc. Softsys Hosting uses Plesk, cPanel, etc. which provides customers with the ability to have complete control over their hosting account. Almost all the features are available so customers are able to manage hosting themselves without the need to contact support frequently.
Shared Or VPS
For small websites and on a limited budget, customers prefer a shared hosting service, which basically means that your site is being hosted along with dozens of other sites which is why you might pay as little as $7 a month for hosting fees. The downside, though, can be that troubles with one of those sites could lead to problems for all the sites hosted on that . Having a fast website response time is crucial so that your visitors don't grow impatient and click away and that Google uses page load speed as one of its many factors in determining whether your page will be shown high in search results. That's why some customers prefer to pay more for access to a Virtual Private Server (VPS). VPS is a bit more complicated to set up, but from as low as $8 a month, customers have a much higher quality web server and faster performance.
Scalability
While you might be shopping for a hosting service for your small business, you should consider partnering with a service that can scale with you as you get bigger. That can mean that the service offers different tiers of service based on the number of expected visitors you receive each month where, as your business takes off, you can easily upgrade your plan. You must make sure that your service provider – or at least your service plan – are capable of dealing with spikes.
Exit Strategy
Even if you're excited about everything your new web hosting service has to offer, make sure you read the fine print about what they will say if you decide to take your business elsewhere. Softsys Hosting offers such services when most of customers are able to cancel their service simply by submitting a cancellation request.