Business data needs to be protected not only from ransomware or other cyber-attacks, but also from natural disasters. If your business isn't well-equipped with measures that protect mission-critical data, then a single cyber threat can destroy your business in no time.
If your business falls prey to cyber attacks, loss of revenue can be as high as 20% and more. According to a recent cyber-security survey, 4 out of 10 businesses are certain to suffer huge losses and the number of businesses that are hit by cyber attacks is reported to be 29%.
Business can also suffer heavily in terms of its reputation, because it's not just the revenue loss, but also the loss of loyal clients. Therefore, businesses need to design a robust strategy for data backup to ensure business continuity in the event of cyber-attacks or any natural disasters. In this blog post, we'll outline some tips to choose the right backup service for your business needs.
Backup Security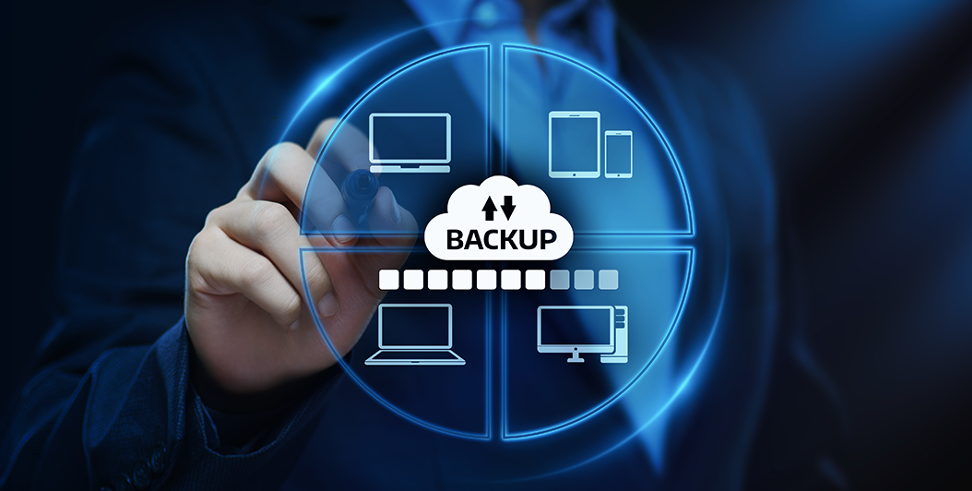 Needless to say that cybercriminals are becoming more and more sophisticated, so how safe is your business data in the backup server? Ask your backup provider how your crucial business data is protected on the backup storage. You should look for at least 256-bit Advanced Encryption Standard (AES) encryption in data storage and for Secure Socket Layer (SSL) while data being sent to and from the server. This will greatly minimize the risk that a hacker can intercept and steal the information being transmitted. Additionally, the backups must be taken on off-site data storage.
Backup Storage & Scalability
How much backup storage do you really need? Backup providers offer anywhere from 10 GB to unlimited space, giving businesses a wide range of options based on their requirements. Obviously, the amount of backup space offered is directly related to service costs. Hence, it's best to determine how much backup space is needed so you can stay within your budget limits.
Also, find a backup service that offers scalability and agility so that your backup can grow as your business grows. While you don't necessarily have to opt for unlimited space, your options include purchasing more space than you need or signing up with a vendor that offers flexible solutions.
Disaster Recovery
Hosting providers can make all the uptime guarantees they want, but the reality is that unforeseen events, such as cyber-attacks and natural disasters, can shutdown servers and render your data inaccessible. For instance, Amazon's northern Virginia servers went offline due to severe thunderstorms, taking down major services like Netflix, Instagram and Pinterest. If large institutions like AWS can get hit, so can small businesses. While downtime is not always preventable, what's important is to make sure the business data backup you choose provides an effective and efficient disaster-recovery plan to get you back online ASAP. This can mean anything from multi-location backups to cyber-attack mitigation.
Platform Support
A backup service doesn't do much good if it doesn't protect the data on all of your business devices, not just on servers or desktop PCs. In a typical environment, Mac and Windows systems comprise the bulk of laptops and workstations. Linux and Microsoft Windows Server are the most popular platforms for servers. Getting access to data from a mobile device is becoming not just popular but increasingly critical as mobile devices become more sophisticated and not only store more data but create it as well. At a bare minimum, Android and iOS devices should be considered as backup targets.
In many cases, organizations host virtualized infrastructure on-site as well as in the cloud and, since this is really just software, it should be backed up along with everything else. Therefore, you'll need to ensure that your backup provider can support these requirements. Citrix, Microsoft Hyper-V and VMWare VSphere tend to be the most commonly used commercial products for creating and running VMs.
App-Specific Support
It's equally important to consider app-specific options while choosing backup service. Some back-end business apps might need special capabilities when it comes to backup and restoration, especially complex, database-driven platforms such as big customer relationship management (CRM) apps and enterprise resource planning (ERP) solutions. Popular examples of such business apps include Microsoft Exchange, Microsoft SQL Server, NetApp, and Oracle, which all require special handling. The best options will have native support for backing up and restoring them. Otherwise, you will be left with trying to cobble together a backup solution that only works under the best circumstances.
Customer Support
Backup service providers' product support varies widely. Customer support should be one of your service provider's main selling points. By using a data backup service, you are entrusting your business's operational foundation to a third-party provider. You want to know that they have your back when something goes wrong or you need help. While some offer excellent support, others may as well be nonexistent. Choose a vendor that can be contacted via multiple channels, such as phone, email, chat and even social media. Also, choose a service provider that will treat your data as if it was their own.
Our Recommendation
It takes a whole lot of research to select an appropriate cloud backup service for your business. It needs a balance of availability, configurability, price, security, and usability. In the end, the best cloud backup service will be the one that most closely meets your company's needs because that's the best way to ensure it'll be easily adopted by your users.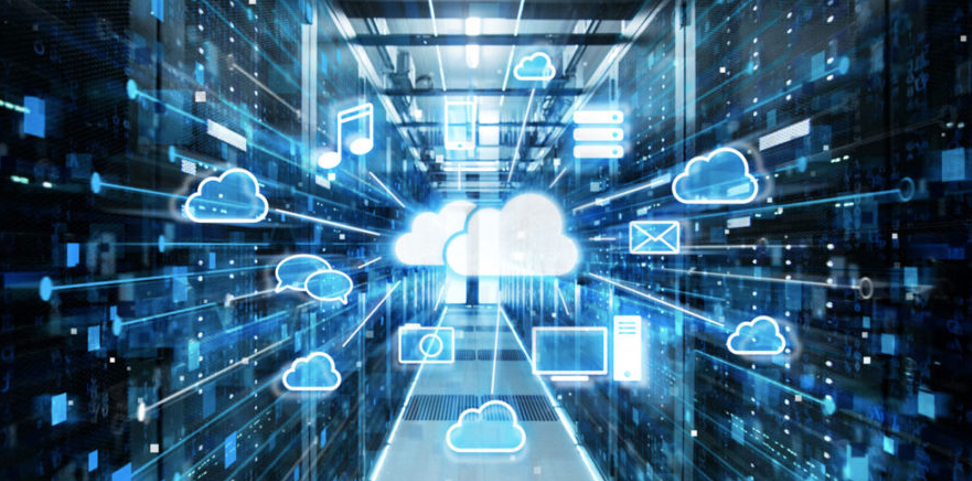 Our datacenter engineers have tested a number of industry leading backup services and recommended Acronis Cyber Backup and Protection as the best choice among them all.
Acronis is a modern, quality cloud backup service having a number of uncommon features such as blockchain checks and ransomware monitoring. It also offers continuous backup and incremental backup features. It also offers you private, end-to-end encryption that is a very important security feature in this day and age. Unlike it's rivals like Carbonite or Backblaze, Acronis is easy to set up and use. Here are some streaming features that we liked the most in Acronis:
  Multi-service management portal.
  Multi-tier cloud architecture.
  Comprehensive white-labeling.
  Straightforward pay-as-you-go pricing.
  12 data centers to choose from*.
  Extensive usage reporting.
  Feature and quota management.
  Single sign-on for multiple services.
  Backup operations dashboards and reports.
  Integration with RMM and PSA tools: Autotask, ConnectWise (Automate, Manage, Control), Kaseya, SolarWinds (Coming Soon).
  Integration with hosting control panels and billing systems: cPanel, Plesk, WHMCS, HostBill.
  Integration with marketplace providers: CloudBlue, AppDirect.
  A RESTful management API.
  User interface in 25 languages.
Key Data Protection Features
  Secure cloud backup storage from Acronis, Microsoft and Google.
  Flexible local and to-cloud backup options.
  Hosted self-service management portal.
  Full image and file-level backups.
  Data protection on 20+ platforms, including Windows and Linux servers, VMs, eight major hypervisors (vSphere, Hyper-V, Nutanix, Virtuozzo, Citrix XenServer, Linux KVM, RHEV, Oracle VM Server), PCs, Macs, iOS and Android mobile devices, Microsoft on-premises apps, SAP HANA, Oracle Database, Office 365, G Suite and websites.
  Initial seeding with physical data shipping.
  Customizable policies with backup schedule/frequency and retention rules.
  Wide range of recovery options: entire machine, ESXi configuration, single files and folders, databases, office 365 items, etc.
  Recovery to dissimilar hardware, including bare-metal, physical, virtual, or cloud environments.