Cloud computing offers businesses around the world cost savings, flexibility, scale, and security. These are all great advantages, but the industry has matured to the point where they are no longer competitive advantages as they stand alone. In fact, most businesses are utilizing cloud computing to some extent.
So, the question becomes how to truly set yourself apart. The key to deriving a competitive advantage from your cloud services is to utilize each feature to impact your business functions. For example, cost savings alone is great, but cost savings when reinvested in your business can increase growth exponentially.
Our 4 Top Ways To Drive Business Efficiency With Cloud Computing:
1) Spend Less Time Solving IT Problems And More Time Solving Business Problems
Whether it's the CEO, CTO, or your IT managers, when your resources are spending time troubleshooting IT issues, they aren't focused on moving the business forward. This builds a culture consisting of "putting out fires" and just trying to ensure everything is in working order. Unfortunately, that doesn't leave much time for development or improvement.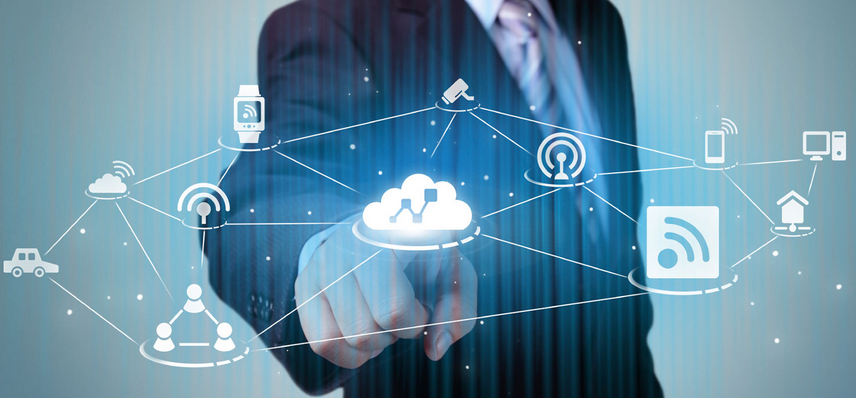 Making the move from self-management to outsourcing cloud computing to the experts allows you and your team to focus on pushing your business forward. Experts like Softsys Hosting can manage, monitor, secure, and optimize your preferred cloud environment while leaving you to do what you do best.
2) Reinvest Cost Savings Into Process Improvement
Cloud computing services offer an economical solution to IT management and often result in a fairly substantial decrease of operational costs. The scalable financial model of most cloud services allows businesses to manage their investment by user and bandwidth allowing for more flexibility and predictability.
These cost savings are often on top of the infrastructure change – reducing demand for IT staff, equipment maintenance, and even energy.
So, with more profit staying in-house, find ways to invest money previously spent on managing your infrastructure in efficiency and process improvement to drive higher profits.
3) Connect Your Team Members
Providing access to your data anywhere is a key advantage of cloud computing in today's fast moving and often remote workforce. Because, let's face it, gone are the days of in-house meetings and consolidated office spaces. Global companies today must have access to their data around the world and within an instant.
This constantly-changing environment highlights the importance of partnering with a cloud solutions provider that is business-focused. Companies like Softsys Hosting are interested not only in your IT requirements, but how you run your business and serve your customers so they can customize their offerings to create a solution that works best for YOUR business case. A true partner wants to become a part of your business services and daily business processes.
4) Enable Digital Business Models
According to the IDG Cloud Computing Study, 76% of enterprises are looking to cloud apps and platforms to accelerate service delivery for their customers. This means companies are not only using cloud computing to save money and hassle, but to actually increase their ability to react to changing market conditions and offer services to their customers that were previously impossible.
Partnering with a cloud computing company that is solution-focused rather than simply offering infrastructure will enable you to explore additional ways to serve your customers. You're not investing in JUST a web server, helpdesk solution, CRM, etc. You're investing in what those tools can mean for your business. So, find a partner that understands that and can provide you with your preferred / customized solution on the platform of your choice.