One of the reasons that we hear businesses give for staying with their current hosting providers (even if they're not happy with the service) is because they are unsure about how to make the transition from one host to another. We get it! Transferring all of your business' important data to a server that may be thousands of miles away can be intimidating.
The good news is that we're here to help. Because making the switch to a new hosting provider doesn't have to be stressful, as long as you're organized!
When deciding whether to take the plunge, consider the strategic advantages a new hosting provider might offer your company. Many hosts will also help you transition to their servers to make sure you're up and running smoothly!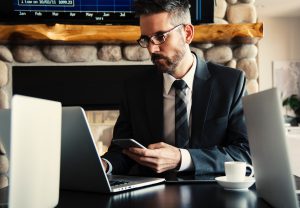 Still a little nervous? Follow these steps to make sure your transition goes off without a hitch!
Get Organized
Make a plan to ensure that you have as little downtime as possible throughout the transition. Consider moving your files over the weekend so that there is little disruption for your clients and employees. Determine who will be responsible for what tasks during the migration. Evaluate how much of the process your new host will be handling.
When you have a plan in place, inform your clients and followers that you are going to be making the switch ahead of time so that you can reduce the number of website visitors during the transition period.
Choose A New Host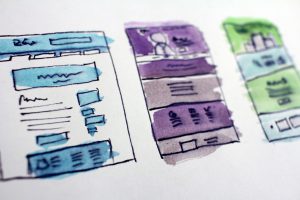 Not sure where to start? Here are the key things to consider when choosing a new host.
Backup Your Data
The goal here is to make sure that you don't lose any data or functionality while you're making the switch. If you backup appropriately, you can move to the next step with peace of mind knowing that you can fall back on your existing host, if necessary.
Depending on the structure and format of your website, there are several ways to DIY your backup. However, we recommend checking with your existing host to see if they provide backup services and can send you everything to give to your new host.
Copy Files To New Host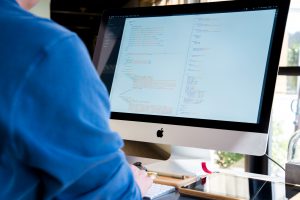 Most web hosting providers offer easy transfer functionality or assistance in making the switch. If they don't offer personalized assistance, they will likely have applications to help upload your site and files. This is especially true for sites that use common CMS such as WordPress.
Ultimately, you'll need to load all of your site's files to the new IP address.
Test, Test, Test
Confirm that everything is working properly and is organized correctly before you begin sending visitors to the site on the new server. Some hosting companies can provide a staging platform that allows you to test your website while still technically in "development mode." This is helpful in allowing you to preview your newly hosted site and remedy any problems before the site goes "live".
If you have email addresses associated with your domain, this is the time to test and confirm that they are functioning properly, as well.
Update DNS Information
Contact your domain registrar to update your site's DNS record to the new host's servers. Essentially, this is what tells your domain where to point visitors to when they type in your domain name. You'll first need to identify the new server's address. Then, update the DNS records within your registrar's settings. Most registrars like Godaddy and Domain.com have guides for how to do this yourself listed on their sites.
Monitor
Check your 404 logs consistently to make sure that assets like images or files weren't left behind in the transition. If you notice an uptick, this will allow you to replace any non-working links to restore your site to full functionality.
Transitioning to a new web hosting provider doesn't have to bring headaches. However, if this sounds like a bit too much for you, consider a host that will handle the transition for you and confirm that everything is working as it should.
Don't hang around with a hosting provider that's not working for you any longer. Make a switch that will support your business long-term, today!