What IT Services Are Required To Launch An Online Store?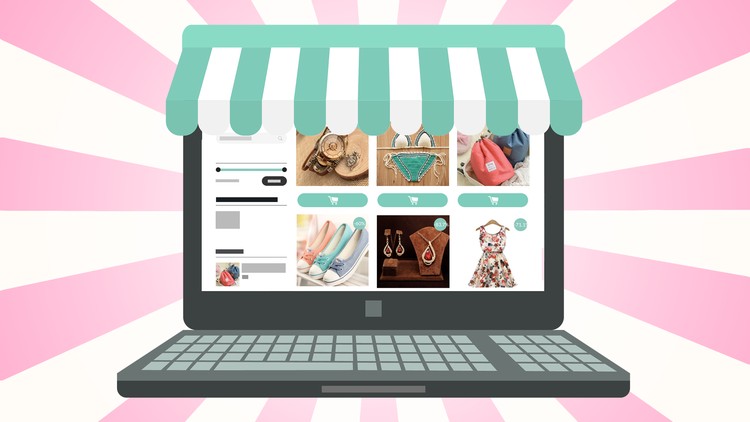 With a recent boom in web technologies, an online store has become the necessity for every business regardless of its size and type. Whether you run a small grocery shop or large food chain, web sales are essential for every business, and those who don't sell their goods online may quickly see their customers taking their money elsewhere.
As per the study conducted by comScore, 1 in 6 U.S. dollars are spent online. The shoppers prefer online shopping because it saves time, provides them with wide choices at one place without need to visit crowded stores.
Businesses can sell their goods online by running their own eCommerce stores or selling their products in established online marketplaces such as Amazon, Newegg or eBay. To run an eCommerce store businesses require some important IT services and pieces of software. In this blog post, we'll discuss some of the essential IT services you'll need to launch your first online venture.
Basic Services
While you open an online store, pre-launch planning has a major role to play. Most of the business owners overlook this vital factor and book the loss. If you're planning to launch an eCommerce store within a year, at least 6 months should be given to pre-launch planning, and rest of the time to development & product improvement cycle.
On this note, an eCommerce store built with the months of pre-launch planning takes very less time to get online and there are more chances it becomes a successful business venture.
Thanks to the latest tools and ready-made components, opening an eCommerce business is relatively easy. Here is a rundown of everything an entrepreneur must have to open a web store.
Domain Name
Your online presence must have a unique name to get identified on the Internet. This unique name is called the "domain name", which is your online address at which your visitors can find your online store. As a pro-active business owner, you should decide and book your choice of domain long before the actual launch of the store. Ideally, before you start building your store, your domain should be registered.
Nowadays, there's a variety of domain extensions to choose from. The most popular domain extensions are ".COM" or ".NET." Note that your domain name should match the business's name as closely as possible. For example, if you are selling web hosting service, then your domain should in most cases contain keyword "hosting" in it.
Web Hosting Services
Once the store is developed, you'll need a web hosting service to publish the website online. The web hosting services store the web files that build your online store and serve those files for viewing by those who visit the site through its domain name.
The web hosting services itself is a huge subject for research, as you may find many of web hosting service types and probably thousands of web hosting providers. You are advised to choose a web hosting type in accordance with your business requirements, technologies used to build your store and anticipated web traffic.
Interactive Website
Your website is an online presence, and home of your business on the Internet. It can either be a simple static web page or a huge complex website coded in server-side scripts like ASP.NET, PHP containing hundreds of pages.
Your website must feature the products you want to sell and also it should encourage the shoppers to stay and make purchases. The website's design should be clean, insightful, mobile-friendly and it must contain the detailed information about every product you sell.
Shopping Cart
In order to sell the products online, you'll require shopping cart software. These pre-coded specialized programs are available as an attachment to existing website or in form of a plugin to add an eCommerce functionality.
On the other hand, some enterprises develop their own fully-customized shopping cart software. This software allows the shoppers to search the product inventory to check what's available, select the products they'd like to purchase and eventually buy them. Some advanced shopping carts are also capable to control the inventory, set up shipping and calculate taxes according to local tax laws.
Merchant Services
We all know that online businesses can't accept cash payments through the website, and therefore, they require a merchant service. These merchant services handle the transactions made through credit card, debit card, internet banking and online wallets.
The merchant service functions as a link between the business/customer and credit/debit card company. It processes the payments by debiting the money from a credit card account holder and depositing it into the business's account.
In some cases, merchant services provide the businesses with a virtual account to hold the payments made through credit/debit cards. Once the funds have been approved, the merchant services will transfer this money to business account charging a small commission or service fee.
Mobile Application

Due to increasing speed of wireless internet access and advanced feature-rich smartphones, the mobile application has become an essential part of any business. Your business' presence on mobile devices is equally important as your website, as more and more people are buying directly from their smartphones. On this note, online businesses having mobile application are at a clear advantage over those that do not have.
To appear correctly on the mobile device, your website has to be mobile-friendly and responsive. In other words, it should be optimized to change size and layout dynamically for easy browsing on smaller screens. You can also build a special application for various mobile platforms such as Android and iOS.
Apart from above major IT services, you'll require an online marketing services to stand out your store from the rivals making it more popular across the Internet. The businesses can adopt various marketing options like search engine optimization (SEO), pay-per-click advertising (SEM), email marketing, content marketing and social media campaigns.