Over the last 10 years, web hosting has evolved dramatically and with it, the providers that are available to you. From huge corporations like Google and Amazon to smaller boutique providers, the options can seem endless. So, how do you differentiate to determine what is better for you and your business? Ask yourself these questions: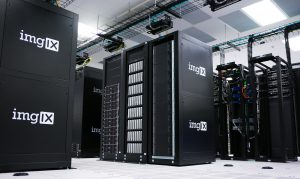 How much support will you need?
Consider the level of support that you'll likely need to set up and manage your IT environment. Some hosting providers offer full managed hosting services and a customer support department that is there to assist with any issues while some providers are more hands-off. If you're pretty tech-savvy, you might focus on other criteria to determine the best fit for you. However, if IT is a bit out of your expertise, look for a provider with a dedicated team to help you manage your business' digital assets.
How important is your server security?
Of course, security is important for every business, but there are some instances when it's truly the most important aspect of your IT environment. Do you collect credit card information? Store medical records? Manage sensitive data? In those cases, finding a hosting provider who is known for their security measures and can offer the peace of mind you need is paramount. Alternatively, if you're running a blog or business site that doesn't collect user information, a security breach would not be as detrimental.

What is your budget for hosting?
While budget is likely relative to the functionality you need from your hosting provider, make sure to outline what you are able to spend on a monthly basis. Consider what services you can outsource to the right hosting provider as well! For example, if you currently contract an IT maintenance company, you may be able to replace that expense with the right web hosting provider.
Do you plan to scale up in the future?
What are your plans for business growth? Make sure that your hosting provider can support you both now and in the future. While beginning on a shared server may make sense, it's important to know that whoever you choose can facilitate a transfer to a dedicated server or managed services platform in the future.
How do you plan to handle backups?
Will you plan scheduled backups of your data or would automatic backups be beneficial for your business? Often something that is overlooked until they are needed, backups are crucial to avoiding IT headaches. Find a provider that offers routine backups as part of their service offering so that you can stay focused on your business without stressing about your data.
Where is your target market located?
While most companies can manage everything remotely, considering your target market during your hosting provider evaluation will help make sure that your site loads well for your most important visitors. Do you own a local business? It might benefit you to work with a provider that has a data center nearby. Need to reach consumers around the world? Make sure that you choose a company who has experience with global businesses and can make sure your site is up around the clock – no matter what time zone.
How many site visitors do you expect per month?
Consider your average web traffic when determining the hosting environment that will be most efficient. Sites with fewer visits can likely thrive on a shared hosting account whereas high traffic websites may need a dedicated environment. Find a hosting provider that can walk you through the different options that they offer to determine the best fit for you.
For a headstart on determining a hosting provider, take the Softsys Hosting Assessment!