Web design is constantly evolving and it seems more rapidly each year. If it's been more than a couple of years since your last website update, it may be time to think about a redesign. While the site content may remain similar, redesigning its presentation to be more engaging to your users can result in considerable traffic increase, engagement, and ultimately, more sales!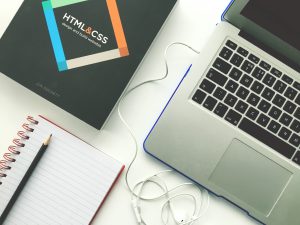 Thinking about giving your website a little facelift to kick off the new year? Here are the trends we expect to dominate in web design for 2018:
Video:

This should come as no surprise, but video will continue to take center stage in 2018. The key will be integrating video into your website's UX so that it's seamless and doesn't interrupt the other types of content on the page.

Interaction + Animation:

Consumers in 2018 are looking for more from their online interactions with brands. When it comes to web design trends, that means integrating ways to personalize each user's experience through interaction and animated elements on the website.
Interesting Page Transitions:

Throughout all of the advancements in web design, one thing has remained constant: transitioning from page to page. This year, expect designers to ease the transition from page to page with consistent design and page element animations.

Maximalist Sites:

Over the last several years, "clean" sites with abundant white space have dominated web design. Now, the reverse is starting to appear as designers buck up the web design trend with saturated, colorful designs and more complex structure.

Content:

As with video, content isn't going anywhere in 2018. Creating valuable content that's highly engaging is the key to keeping consumers coming back to your site. Continued focus on connecting with users through this type of content will dominate the coming year.

Break Up Longform Content:

When it comes to content, designers are focused on coming up with innovative ways to present longer form articles. Incorporating corresponding graphic elements, animated illustrations, or interactive features help keep readers engaged throughout the full experience.

UX – Giving Users Choice:

Give users the ability to "choose their own adventure", so to speak. Instead of dictating how they engage with your website with just one option, present your content in several different ways to appeal to as many users as possible.

Shadows:

To give depth to previously flat designs, designers in 2018 are adding shadows to elements from illustrations to buttons. Using this to create dimension in the site helps encourage users.

Mobile First Design:

Continuing the trend from the past several years, mobile first design trend will be paramount in 2018. As mobile has finally surpassed desktop in total users, ensuring that your site is navigable via phone and tablet should be your first priority.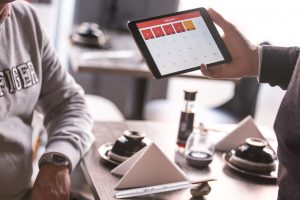 Illustrations:

Custom illustrations are the new hot graphic element for designers.

Asymmetry + Fewer Grid Constraints: One of our favorite design trends for the coming year is the breakdown of the traditional grid. Asymmetry will rule the day as designers literally think outside the box.
With some of the design trends like video and animation, it's important to have a hosting environment that can run your site effectively. Not sure of your requirements? Take our hosting assessment to find out exactly what your business needs are.