Factors to Consider When Choosing The Location of Your Server
Hosting market has evolved greatly over the last several years and there are quite a few options available these days to choose a web host that is apt for you or your business. There are several criteria to be considered for choosing a correct server for your requirements – one of this criteria is to choose the correct location for your server.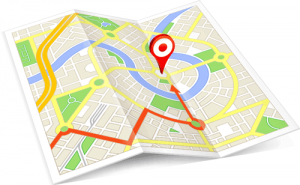 While there are conflicting views on whether this should be considered as a viable criteria for choosing a provider or server, we do positively recommend to consider getting a server as close to your target audience as possible for the below reasons:
Lower Latency & Faster Access
Having a server in the same country or at least same continent as your target audience helps in delivering your web pages or application / database much faster due to lower latency. The time required for data packet to travel from one country to another or to a country which is few continents apart is considerably higher than having it travel in the same country or same continent. Faster websites or applications always help in engaging better with end users since they will be having overall better experience working with your websites and servers compared to slower websites or servers.
Better Connected
It is highly important that your server is located where there are premium transit providers available (like New York / Chicago / London / Amsterdam / Singapore / etc.) since it helps in providing better routes for network traffic globally. You can potentially see difference of several milliseconds between servers located at the best connected locations vs. those without it which could eventually cause you to have sub-optimal experience with regard to faster connectivity.
Compliance
Many institutions (mainly financial / banking) are legally bound to have their data reside in specific countries only – hence, it becomes inevitable for those businesses to be very specific with regard to  the location where their data is going to be stored so that they remain in compliance with legal protocols of their organization. Restrictions to have data hosted in a specific country are specifically laid down for data privacy / secrecy laws.
Data / Server Safety from Natural Calamities
There are a few locations which are prone to natural calamities (like floods, snow storms, cyclones, etc.) which have potential to take the operating data center to a non-working state and will cause the facility to stall operations or in some instances cause damage to facility and servers as well. Hence, it is extremely necessary that the location of a server that you choose is safeguarded and stay resistant to historical natural disasters.
Search Engine Optimization Benefits
Although, it is not attested by any search engine, it has been widely recommended that having a server in the same country as your target audience helps in having your website rank higher in search engines for that locale / region. This may affect having your website load faster compared to competitors (related to lower latency) and thus creating better user experience & user engagement chances for your website.
While most of users may not be aware of the above points, a few of them are very selective with regard to location and this is something that should be researched by end users before opting for a web hosting server provider. If you are looking to engage into some type of Forex trading or online financial / share trading, a difference of just 1-5 milliseconds would mean hundreds or thousands of dollars lost due to rates getting updated slower. If you are having a video streaming website, it would mean that your users have to wait more to view your video (and they may just exit forever due to poor user experience). In case you are using servers for phone PBX or VOIP, you might experience break in communication or business presentation – all of these factors can severely affect your business performance.
Hence, it is required to ensure that you choose a provider that has a global footprint and own servers located as close to you as possible. Softsys Hosting provides global virtual private server & global dedicated server hosting services from Denver & Chicago in USA, London in UK and Singapore for Southeast Asia & APAC countries. This helps you to have your server located at a hub that provides the best-in-class connectivity to your end users and thus allows increasing your business revenue.